With 735, this kind of custom is solid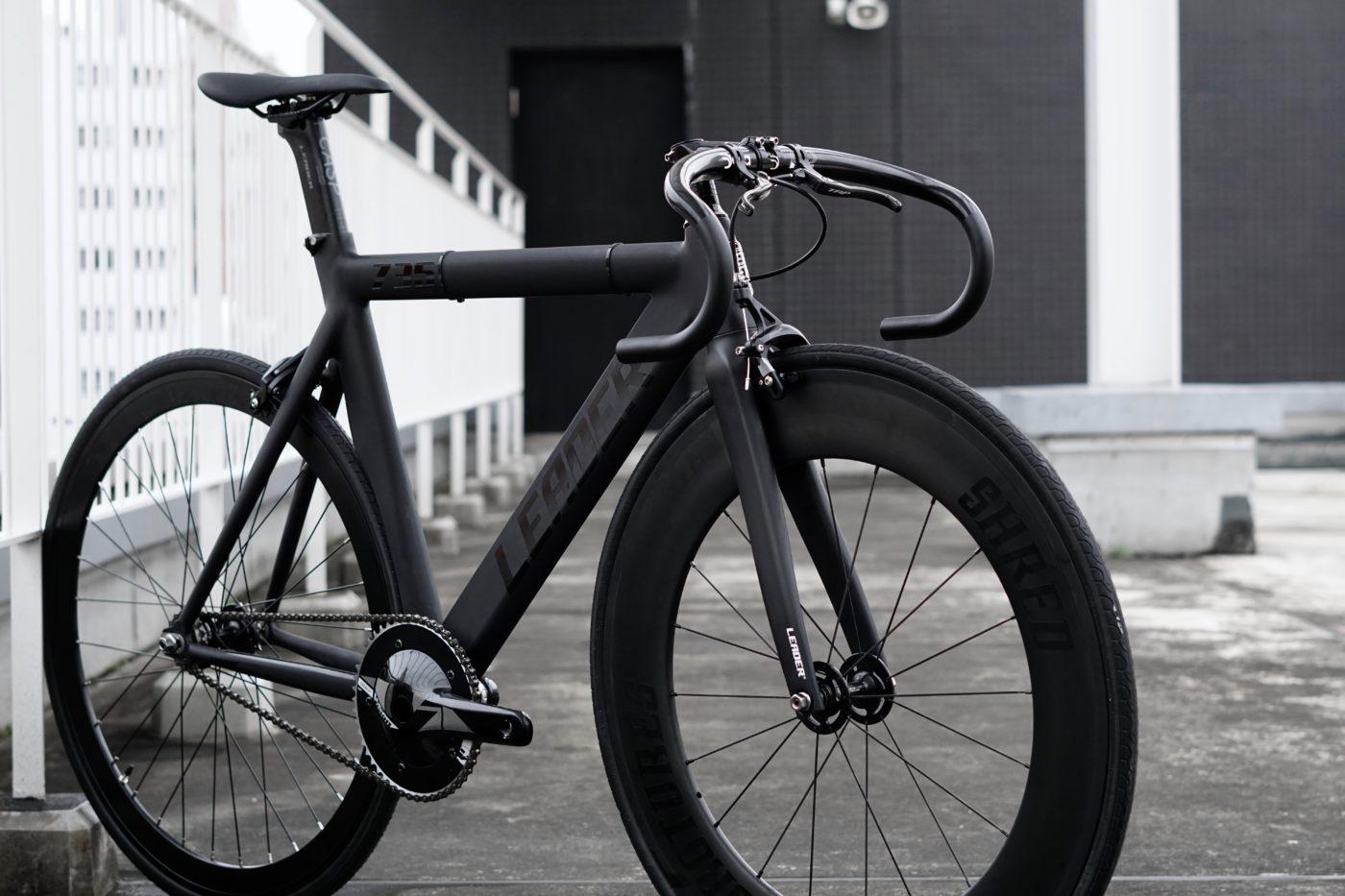 735TR, a high -end model of Leader Bikes, recommended by BROTURES.
It was sold out depending on some colors and sizes, but it was decided to arrive soon.
Although it is still a cold season, customers who are considering launching for the warm season in the future can surely launch if you make a reservation at this opportunity.
Leader 735TR can be purchased for a normal completed car for $ 185,000 (+tax).
Of course you can enjoy riding as it is, but the fabric bike is still custom.
So if you want to finish the 735 performance even more, how about this?
Leader Bikes 735TR Custom Compression
PRICE / ¥ 278,000- (+tax)
The batch that goes well with a thick tube is that it is installed on the front desk, which is the original carbon wheel, a Brotures carbon wheel.
The impactful appearance is attractive, but because it is a carbon, you can enjoy light handling because of its lightness.
The handle stem was also custom, and the atmosphere has changed dramatically.
In the genuine, a road drop handle is attached, but a traditional DEDA PISTA track bar makes a track racer -aggressive silhouette.
The stem is also available in DEDA PISTA, and the stem angle (angle) is 17 degrees.
This makes it easier to take the forward leaning position, and the angle of the stem is the same parallel as the ground and top tubes, so the looks when viewed from the side are equal.
After all safety is important.
The front and rear brake calipers are also customized, gaining higher braking force and improving safety.
Normally, PROMAX calipers are attached, but you can replace them with TRP to improve arm rigidity, and you can get stable stopping power even in high -speed braking.
Since the 735TR is a high -end model, high -grade ones are used for genuine parts.
To be honest, it is 735 that does not feel dissatisfied even if you embark on normal, so it will be a more fun bicycle by applying a custom that matches the riding style of the rider.
Because it is a piste bike with a high degree of freedom of custom, we hope that customers who purchase a fixie bike at BROTURES will also enjoy custom.
If you want to make it faster or make it easier to ride, please contact our staff.
We will propose customs and parts that match the customer.
Then we are waiting at the store today.
BROTURES Kichijoji (Outlet) 0422-27-6155 kichijoji@brotures.com
↓ Click here for inquiries ↓
■■■■■■■■■■■■■■■■■■■■■■■■■■■ OUTLET mail order site has been opened !! Used/new and old products [Here], Please !! ■■■■■■■■■■■■■■■■■■■■■■■■■■■
BROTURES KICHIJOJI
BROTURES KICHIJOJIの他の記事を読む
BROTURES KICHIJOJI
1-1-2 Kichijoji Kitamachi, Musashino City, Tokyo
MAP
0422-27-6155
kichijoji@brotures.com
Weekdays/12:00~18:00 (no regular holidays) Saturdays, Sundays, and holidays/10:00~18:00