I immediately set CORIMA.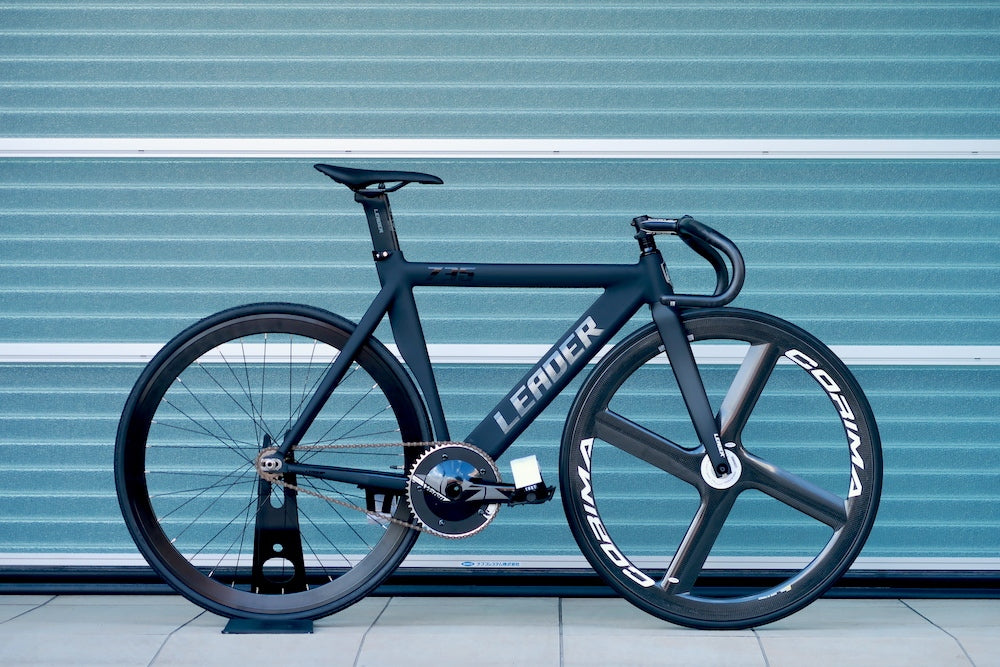 Hello Various parts are available from today and the store is quite moist. Wheels, hubs, and other small parts are also included. Please come to the store! So this time I use such new parts to custom. The model to be introduced is
LEADER 735TR COMPLETE BIKE ¥ 185,000 (+Tax)
Set CORIMA 4 -spoke baton! It has a considerable impact.
A unique shape like a windmill with Made in France. Contrary to the appearance, it is quite light. The bearing is equipped with ceramics as standard, and the rotation is wonderful. The nice point is that the price does not change from 3 spokes.
CORIMA 3 SPOKE 2D HM Front WHEEL ¥ 123,000 (+Tax)
This time, both 3 spokes and 4 spokes are available Please compare the real thing at the store.
BROTURES Original Carbon Drop has the bar end closed The appearance is beautifully finished.
Brotures Full Carbon DropBars ¥ 39,000 (+Tax)
A brand founded by MTB Legend Tom Ritchie. While maintaining the handle's hold firmly with a tight shape around the handle, Like a full open clamp, it is easy to replace the handle. I like the silhouette that is parallel like this lightning when attached to Leader.
Ritchey WCS C220 STEM ¥ 13,500 (+tax)
The YNOT straps are still low. If you want a color product, be as soon as possible.
BROTURES × RUNWELL top cap that will be released today! Each ¥ 1,800 (+tax) I made three types. The mats and simple design are the coolest after all.
I want to put on the baton wheels once! Finally, if you form a 24 -time interest rate loan in this custom,
You can ride it without difficulty like this! ! Ren
BROTURES OSAKA 1-19-22 Minamihorie, Nishi-ku, Osaka 06-4391-3313 osaka@brotures.com
BROTURES OSAKA
BROTURES OSAKAの他の記事を読む
BROTURES OSAKA
1-19-22 Minamihorie, Nishi Ward, Osaka City
MAP
06-4391-3313
osaka@brotures.com
12:00-19:00 (no regular holidays)