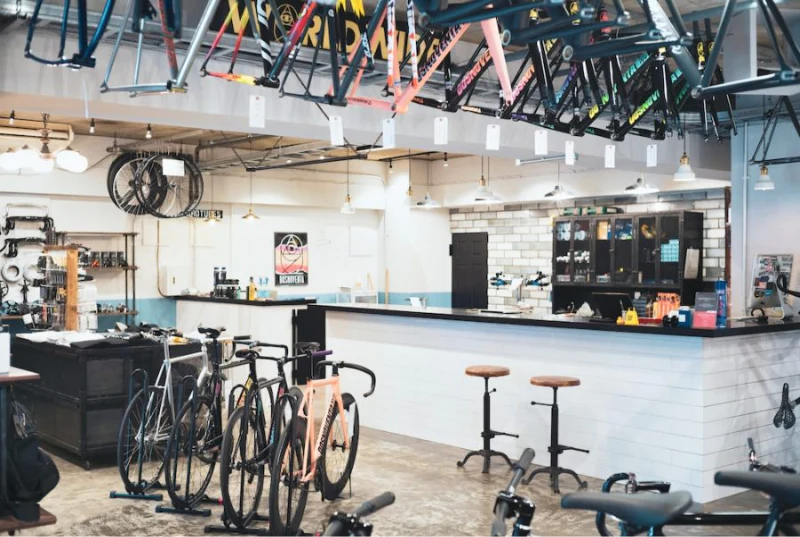 CINELLI GAZZETTA YOKOHAMA CUSTOM !!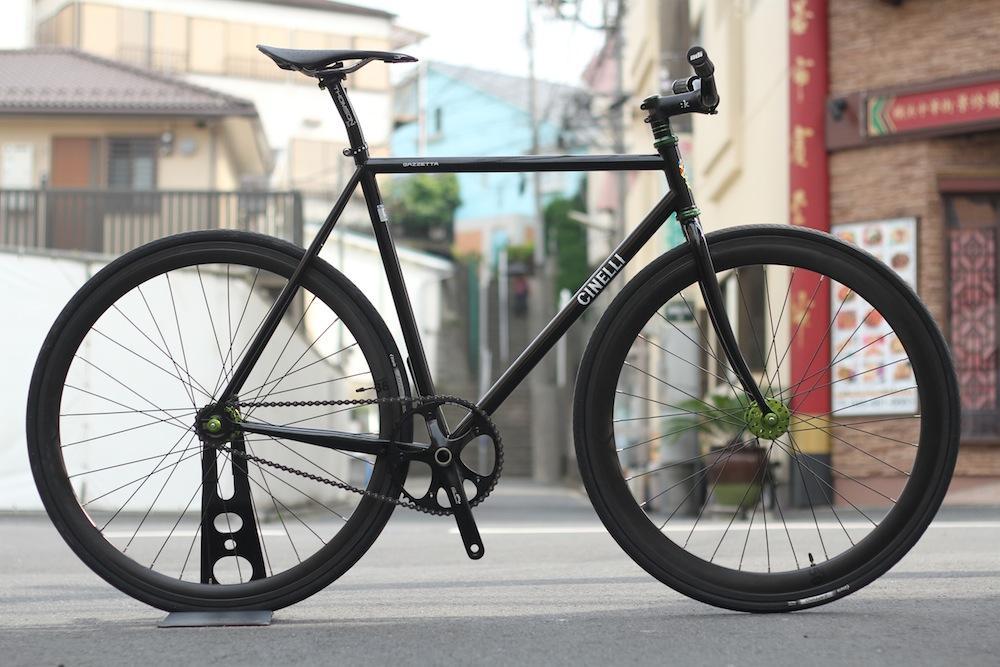 Hello! The rain that was a sucking was calm! If it was a light rain now, it would be possible to ride a bicycle somehow! ! By the way, today I would like to introduce Yokohama Custom from CINELLI GAZZETTA!
CINELLI GAZZETTA YOKOHAMA CUSTOM ¥ 264,063 (excluding tax) I tried to put it together in a simple one. The green with a little accent is also good. Let's take a look!
Rim
BLB Notorious 50 ¥ 40,476 (excluding tax)
Hub CyCroc Hub Green ¥ 5,000 (excluding tax)
Hub Cycroc Track Hub Green ¥ 5,000 (excluding tax) Brotures Shred 50 was installed on the front wheel. Although it is a carbon rim, it is an exquisite rim with a strong presence, not over too much with a 50mm rim width. I also installed a Cycroc Track Hub that turns well on the hub. The hub is green, so this is also green! !
TANGE TG36J27 ¥ 4,500 (excluding tax) It is cool to prepare the color of the fine parts! !
Handle TIOGA 40rise OS BAR ¥ 3,800 (excluding tax) Stem Fizik Cyrano R1 90mm 7 ° ¥ 11,920 (excluding tax) The handle was made to a riser bar. Just installing a riser bar will give you a very calm atmosphere. Installing a type that does not have much of the stem angle, it is easy to ride ◎
Saddle TIOGA Twintail ¥ 12,000 (excluding tax) Seat Post Thomson Elite SeatPost Setback ¥ 8,400 (excluding tax) The saddle has installed Tioga Twintail. As the name suggests, it is divided into two directions, so the power will escape accordingly.
Crank
BROTURES RIP CRANK ¥ 21,000 (excluding tax)
Rip crank with a standard direct structure is installed on the crank. The direct structure crank is hard to escape, so it is a crank you want to try once. Finally again! ! !
SHRED 50 really looks good on slender chromoly frames. Please take a look at it as it is currently on display at the store! ! ! We'll be expecting you! ! Adatch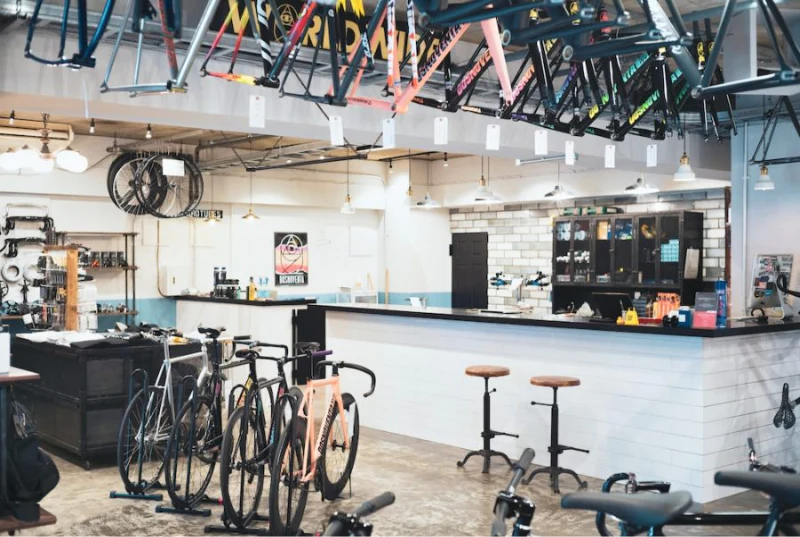 BROTURES YOKOHAMA
BROTURES YOKOHAMAの他の記事を読む
BROTURES YOKOHAMA
73-2 Yamashita-cho, Naka-ku, Yokohama
MAP
045-877-0974
yokohama@brotures.com
12:00-18:00 (no regular holidays)