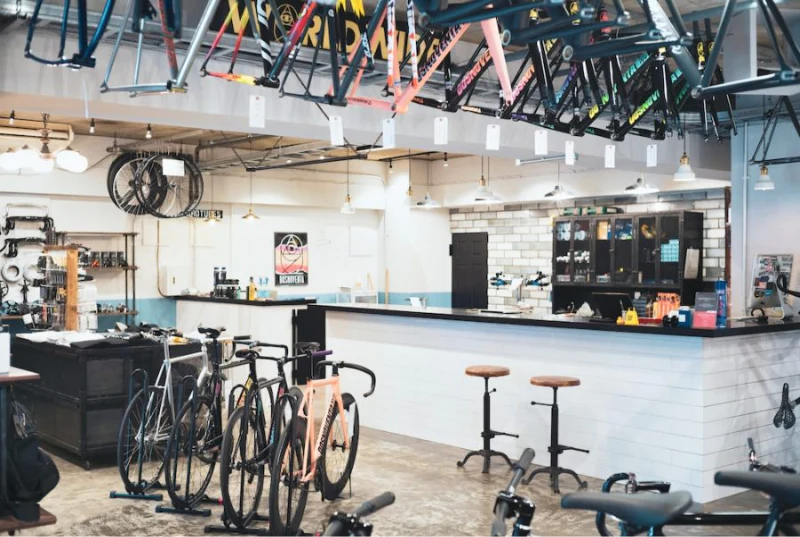 ROOTS OF BICYCLE -Observatory of Pist Bike-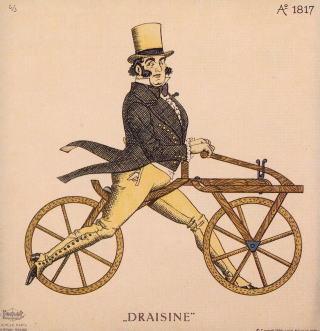 When you are in BROTURES, why do you only sell fixes? I have been asked for a while. The reason is the most important thing, and there are too many reasons, I think that there are many things that have not been answered with the target. Today, I will pick up one for many reasons. There are few prompt decisions for men shopping, product background, history, I think it will create value that does not end with things alone. I think that is a boy. When you are careful, I'm looking for a cooler pencil case than the next child. unconsciously. It turns into a jersey, and then it just turns into sneakers, and then turned into clothes and vehicles. Aside from the introduction, we will move on to the history of bicycles at once.
This is the "Dryzine" invented by the Baron of Germany in 1813 and has the oldest bicycle. With a kick bike now In other words, it's a strider for adults.
And around 1870, it is called "Pennie Phantaging", An invented pedal bike with a huge front. He seemed to be short -lived because he was unstable and could not ride unless he was tall. And the next photo is shocking. There is a motorcycle that can be said to be a unicycle. Within 10 years, it has evolved so far.
Yes, it is a fixie bike. In 1879, this shape was probable. Drive the crank with a pedal and rotate the rear wheels with a chain. A large number of British TRIUMPH and BSA began producing such a bicycle. If you like motorcycles, you know, you are evolving into a long -established motorcycle maker. And the biggest surprise is the specifications of the motorcycle made of this iron Even after more than 100 years, it hasn't changed much, It is not impossible to customize it with the fist bike parts we usually use.
There is also a deep word in Japan, which is warm intellectual, A piste bike that does not fade for 100 years Exactly Roots of bicycle I think it's King of Bicycle. Like a road bike or mountain bike There is also a way to enjoy steep mountains and the best potential in tooled racing. However, it has evolved, the number of gears has increased year by year, and in recent years it has been equipped with Bluetooth, You can no longer use old and good things and parts from other manufacturers. In the storage environment and maintenance status of your piste bike, The possibility that you can ride even 100 years ahead is The history of the bicycle is telling. Your son, for the next generation You can say, "I want to ride that cool bicycle" Please do cool and custom beyond the times. There is no property tax because you are not riding, Even if you give it to your son, the inheritance tax will not be levied. I always make a bicycle with such thoughts. This is "one of the reasons for sticking to the fabric." This reason is not unified among the staff, and each has its own thoughts. Please ask someday. You will surely get a good answer. smile U-Dai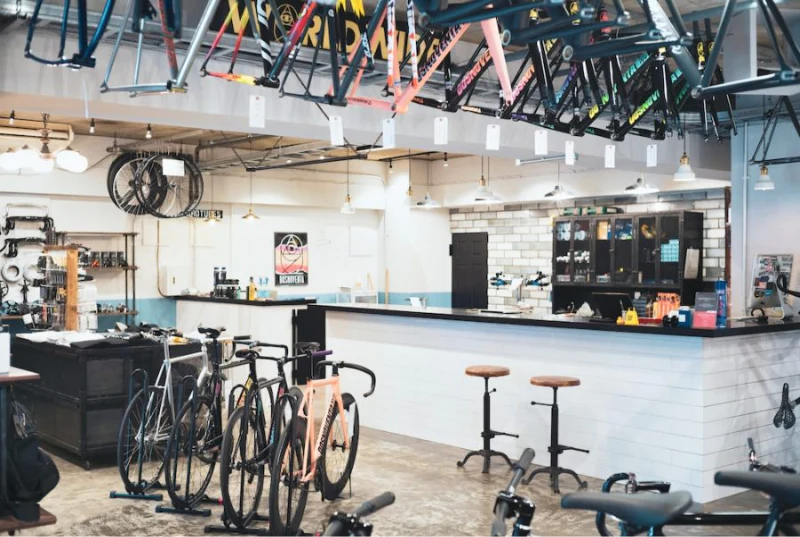 BROTURES YOKOHAMA
BROTURES YOKOHAMAの他の記事を読む
BROTURES YOKOHAMA
73-2 Yamashita-cho, Naka-ku, Yokohama
MAP
045-877-0974
yokohama@brotures.com
12:00-18:00 (no regular holidays)