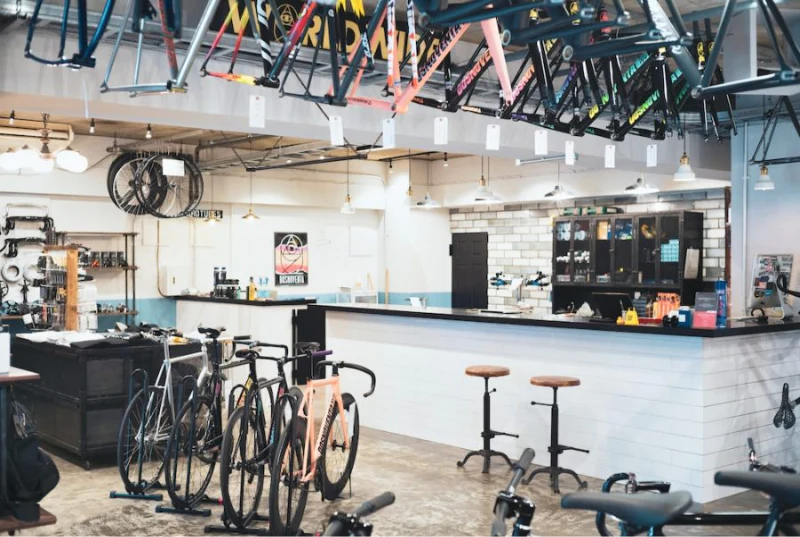 Leader Bike 735TR Reasonable Custom !!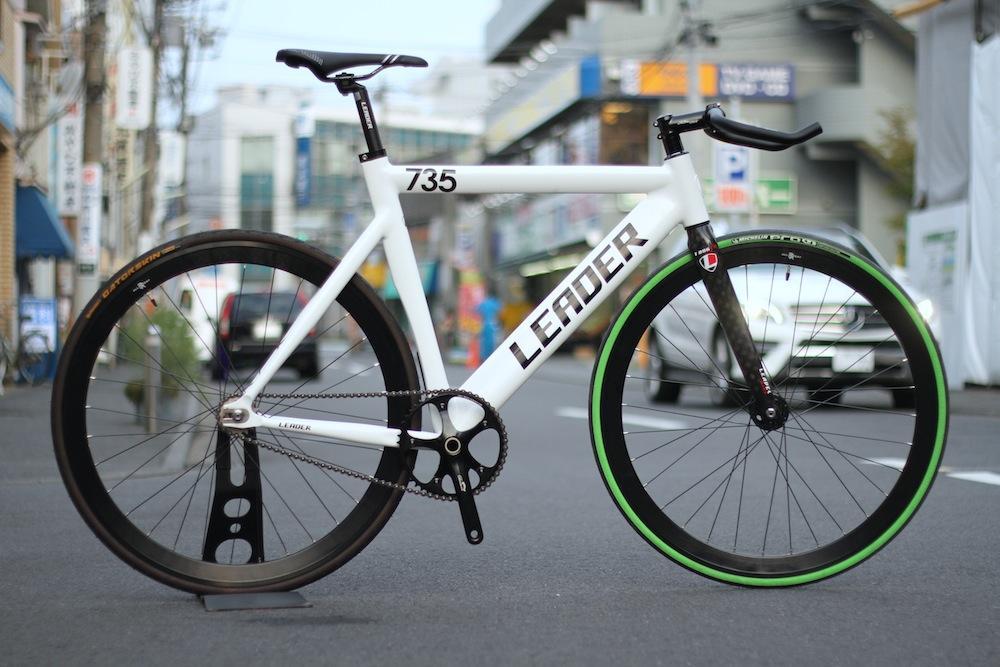 Hello! The weather is a little unstable and I can ride a bicycle after returning home. smile Yesterday was the first time in a week, so I went to a Mediterranean restaurant in Osaki where my friend worked.
The paella with a surprising size shrimp was the best. By the way, today is a 735TR reasonable custom introduction!
Leader Bike 735TR Reasonable Custom !! ¥ 185,796 (+Tax) What do you think? I think it's a pretty reasonable custom! ! I customized it with the image of the recommended car body. It is also recommended for those who are trying to buy Leader for fitness because it is a custom that has a stronger running than a fashion element! Let's take a look at the details!
Handle Leader Bike Saber Bullhorn ¥ 4,200 (+Tax)
The handle is a new design SABER bullhorn bar. There are not many bullhorn bars available in this price range. The merit of a bullhorn is to return the handle. If you want a running, it will be an ideal form.
Folk i806TR FULL CARBON FORK ¥ 38,000 (+tax)
Front tire MICHELIN PRO 4 SC ¥ 6,400 (+Tax)
Rear Tire Continental Gatorskin ¥ 4,700 (+Tax)
The wheels use standard ALDAY, but the front and rear tires have been upgraded. Tires are important parts that change the ride considerably by increasing the 3,000 yen to 4000 yen in the piste parts. There are few mistakes because it is a consumable, so there are few people who customize from the beginning, but it is honest that I want you to stick to these parts as well. A green Michelin Pro4 with a good roll and a high grip power on the front, and the Continental Gatorskin, a pistinental purveyor for the rear. It is a recommended setup if you want a running performance!
Crank BROTURES RIP CRANK ¥ 21,000 (+Tax)
And the part where the grade was raised is the heart of the bicycle. It is a crank! The crank installs Brotures Rip. The direct structure riding taste may seem too light for the gear ratio you are riding now. You can't compromise because it's a part that keeps rotating!
The price was relatively restrained. There is a part that will continue to change in the future, so it is one that can gradually finish it into the body you like! The cranks that are difficult to change later and the forks have installed quite high -grade parts, so when you replace the chain, you can replace the cog together, or try the stem and seat post with Thomson. 。 。 The options are like a mountain. Let's make your favorite body! Also, if you pay this body with a JACCS bike loan in a year (12 times), it looks like this!
If it is 24 times, the monthly amount is like a mobile phone!
It is cheaper than your monthly mobile fee. smile JACCS bike loans are available in both mail order and stores! First of all, we look forward to your consultation! Adatch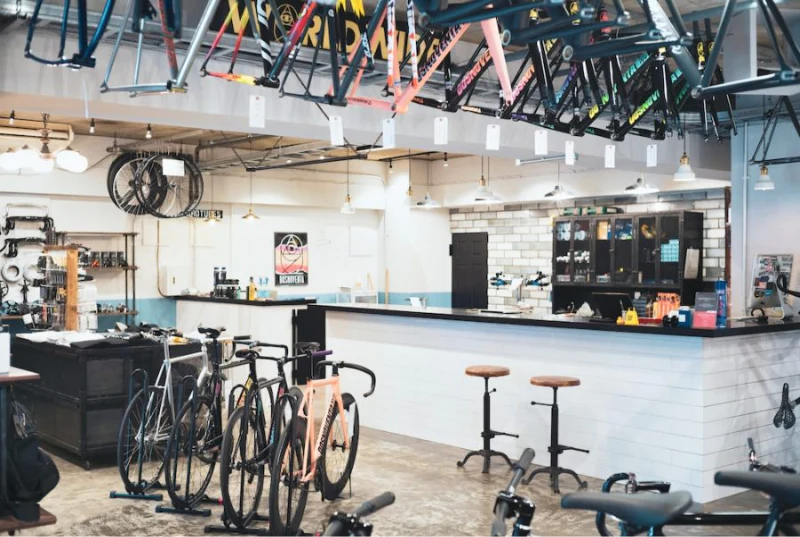 BROTURES YOKOHAMA
BROTURES YOKOHAMAの他の記事を読む
BROTURES YOKOHAMA
73-2 Yamashita-cho, Naka-ku, Yokohama
MAP
045-877-0974
yokohama@brotures.com
12:00-18:00 (no regular holidays)