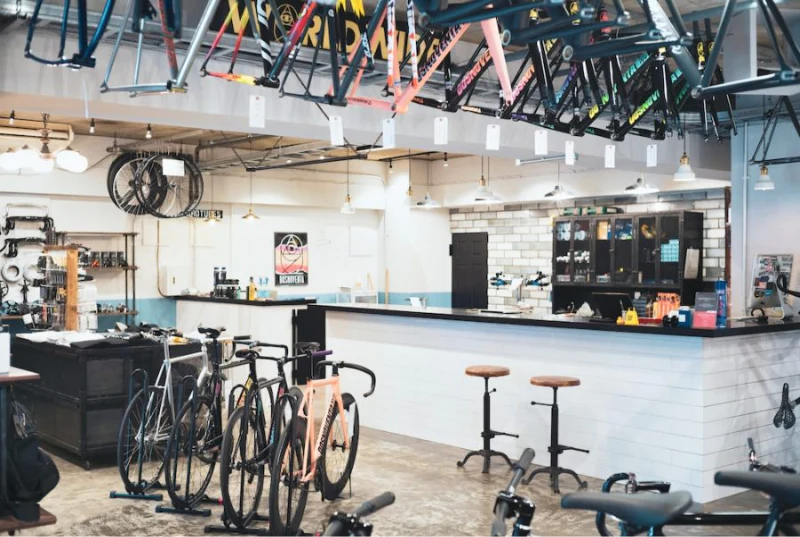 Leader Bike EQNX High Spec Riser Custom !!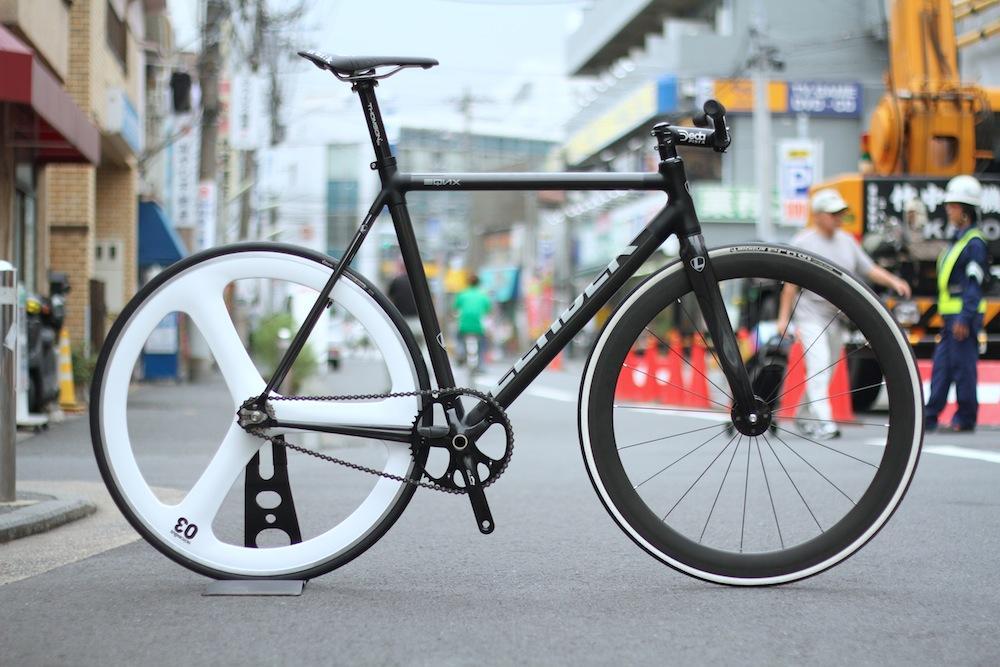 Hello Adatch! I woke up in the morning and went to work on a bicycle with a comfortable temperature, and it seems that I can not return home by bicycle now. 。 I'm quite depressed. smile By the way, today is the introduction of Leader Bike Eqnx High Spec custom! !
Leader Bikes EQNX High Spec Custom ¥ 395,390 (+Tax) What do you think? It is a high -spec custom with a simple Black x White, but the riser handle creates a pop side! Let's look at the details!
Front Wheel Brotures SHRED 50 Carbon WHEEL Front ¥ 45,000 (+Tax)
Front hub brotures x PHILWOOD STREET LIMITED HUB ¥ 26,000 (+tax)
Front tire MICHELIN PRO 4 SC ¥ 6,400 (+Tax)
The front is a luxurious setup using BROTURES SHRED 50 50mm rim high carbon rim and BROTURES PHILWOOD carbnite BB. It is a very light setup, that is, a combination that turns very smoothly! Install MICHELIN PRO4 that has excellent grip and rotation on the tires. It is a strong tire even on rainy days, so it is recommended for those who ride without worrying about the weather!
Rear Wheel BLB Notorious 03 Carbon Baton White Rear \ 85,095 (+Tax)
The rear has 3 baton wheels with an impressive BLB 03 white. It is currently in stock, but only one point remains in YOKOHAMA! ! There is no doubt that the wheels that have an impact on appearance!
Seat post THOMSON ELITE SEATPOST ¥ 8,400 (+tax)
Saddle FIZIK ANTARES R3 KIUM SADDLE CAMELEON ¥ 21,390 (+Tax)
The saddle is a choice of Antares with a chameleon printed. The slim body and the back part are a wide saddle, making it a recommended saddle for relatively soft body! !
Crank BROTURES RIP CRANK ¥ 21,000 (+Tax)
For the crank, use the iron plate Brotures Rip. The smoothness of the direct structure is a crank recommended by all staff if you want to experience it once. I think that there are many people who are not satisfied with the gear ratio so far just by making RIP CRANK!
Stem DEDA ZERO100 PISTA STEM ¥ 9,200 (+Tax)
Handle DEDA Street-Issimo Black ¥ 4,500 (+Tax)
I tried to solidify around the handle with DEDA! The stem designed for the track racer is 70 ° angle. Install a riser bar on the stem created for the purpose of being quite forward. It is a little pop impression with a riser bar, not a rugged appearance!
It's a wonderful one!
If you can pay for two years (24 times) with a loan, you can purchase monthly payment for 20,000 yen! The loan is available at mail order and at stores! Please contact us first. Adatch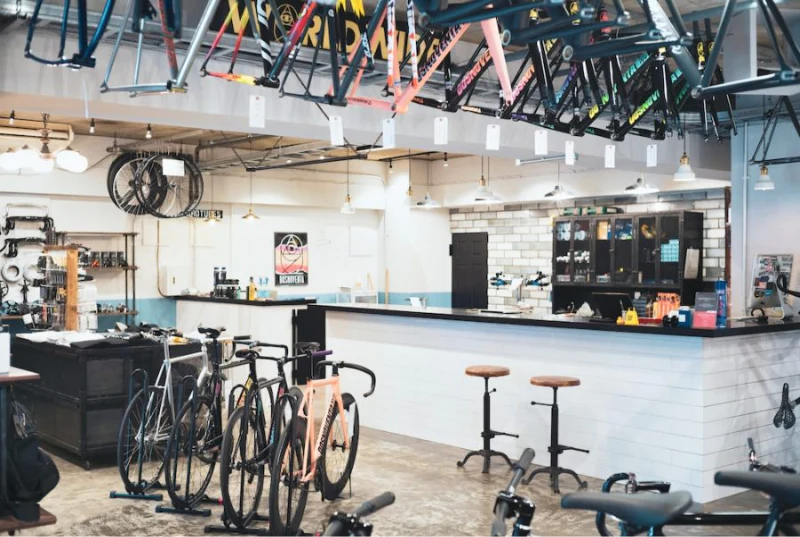 BROTURES YOKOHAMA
BROTURES YOKOHAMAの他の記事を読む
BROTURES YOKOHAMA
73-2 Yamashita-cho, Naka-ku, Yokohama
MAP
045-877-0974
yokohama@brotures.com
12:00-18:00 (no regular holidays)