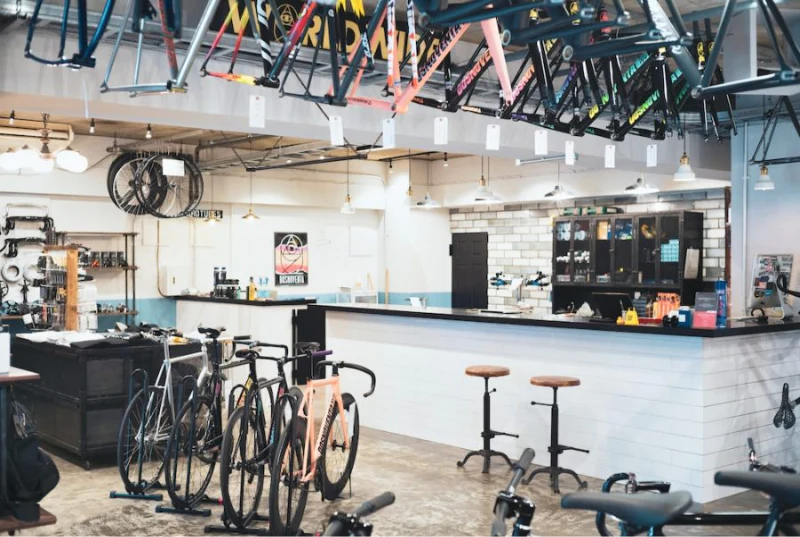 DOSNOVENTA DETROIT 2.0 "Yokohama" Custom!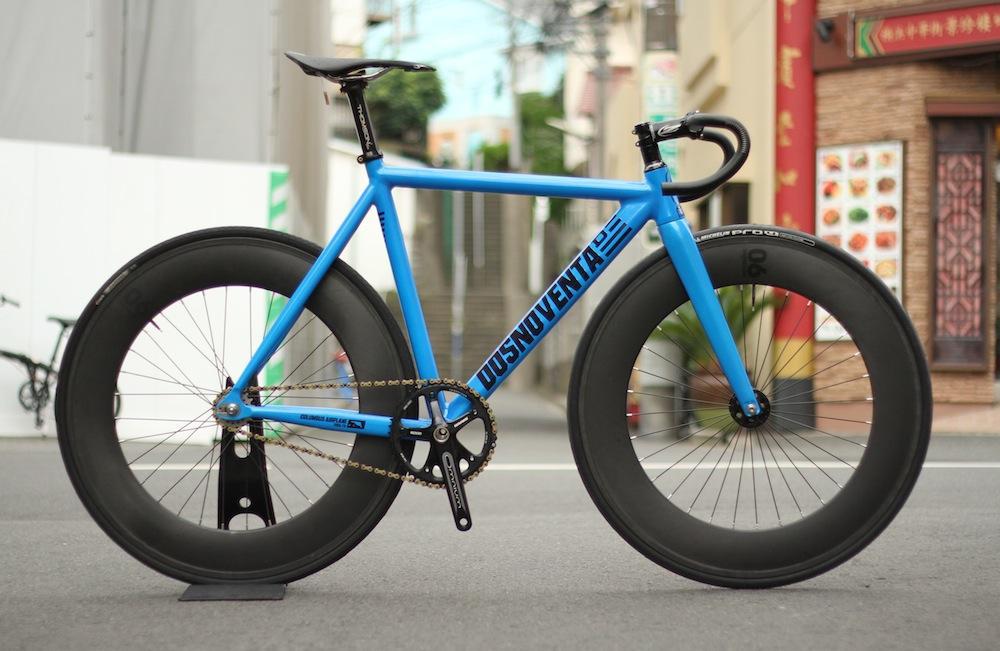 Hello! The weather has been rough after a long time. I was thinking of going out at night, but today it is a cancellation flow today. 。 But the temperature is completely autumn, and if this rain calms down, the temperature will be more likely to be more autumn. The season to get on a bicycle is coming! smile By the way, today is the introduction of Dosnoventa Detroit 2.0 custom color!
DOSNOVENTA DETROIT 2.0 "YOKOHAMA" Custom ¥ 455,615 (+Tax) What do you think? It is a bright blue original color that seems to be YOKOHAMA of Detroit 2.0 that I introduced earlier! Let's look at the parts!
Handle Zipp Aluminium Dropbar ¥ 13,500 (+Tax) Stem Zipp Service Course SL Stem ¥ 13,000 (+Tax) The area around the handle is unified with the ZIPP component from the United States! ZIPP parts, which are frequently used in the competition scene, are a very reliable manufacturer in both accuracy and quality! Install the stem and handle from the relatively cheap aluminum lineup! Road drop is a very popular handle because of its ease of use!
Front, rear rim BLB notorious 90 carbon rim ¥ 50,000 (+tax)
Front hub Paul High Flange Track Hub Front ¥ 15,500 (+tax)
Rearhab GRANCOPME Track Hub Rear ¥ 7,730 (+Tax)
Front tire MICHELIN PRO4 SC ¥ 6,400 (+tax)
The front and rear rims choose BLB's 90mm carbon diprim from London! Select a Paul hub at the front and install the GRANCOMPE hub on the rear! If you use a high -performance hub that converts power into a rotation force, you will be addicted. They change to propulsion as much as the power is added, and the speed does not decrease. It is a part you want to upgrade!
Saddle Tioga Twintail SADDLE ¥ 12,000 (+Tax)
Seat post THOMSON ELITE SEATPOST ¥ 8,400 (+tax)
Saddle is a Twin Tail saddle from TIOGA! It looks ◎ with a fairly thin body and looks ◎, but it is a flat saddle, so the front and rear movement is smooth. Recommended saddle for soft body! Choose the Thomson Elite that you also use for the seat post! The security of Thomson products is different.
Crank SRAM OMNIUM ¥ 33,000 (+Tax)
Chain IZUMI V Super Toughness Chain ¥ 5,500 (+Tax) Installed SRAM OMNIUM, a synonym for direct crank. The world -famous American component manufacturer "SRAM" is a durable city ride, not to mention the competition scene. A crank that also loves world -famous pistriders. At the Yokohama store, BLACK SILVER is currently in stock! And Izumi V chain for the chain. It is a chain for decisive battle, making it more comfortable. And I want you to use a good chain to convey your strength! Black X Gold coloring is also ◎ Well, finally again!
To be honest, it was so cool that I was aiming for myself. smile I think many people long for the frame of the front. I am one of them. smile By the way, if you pay this custom in two years with a JACCS biclone with a high usage rate recently, it looks like this!
Since it is 2 years, if you pay 24 times, it costs about 22,000 yen per month. This makes you feel like you are going! It seems that I will buy it with a loan. smile By the way, this DOSNOVENTA DETROIT 2.0 is on display at the store, so please come and see it! We'll be expecting you! Adatch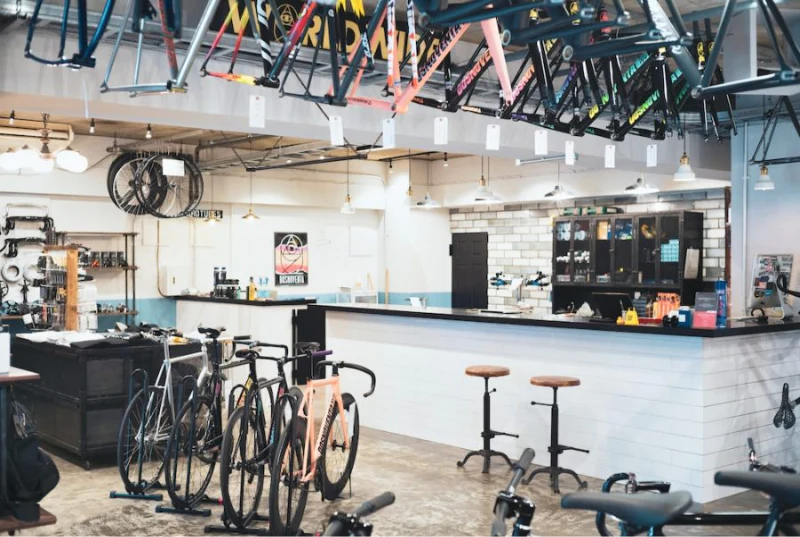 BROTURES YOKOHAMA
BROTURES YOKOHAMAの他の記事を読む
BROTURES YOKOHAMA
73-2 Yamashita-cho, Naka-ku, Yokohama
MAP
045-877-0974
yokohama@brotures.com
12:00-18:00 (no regular holidays)