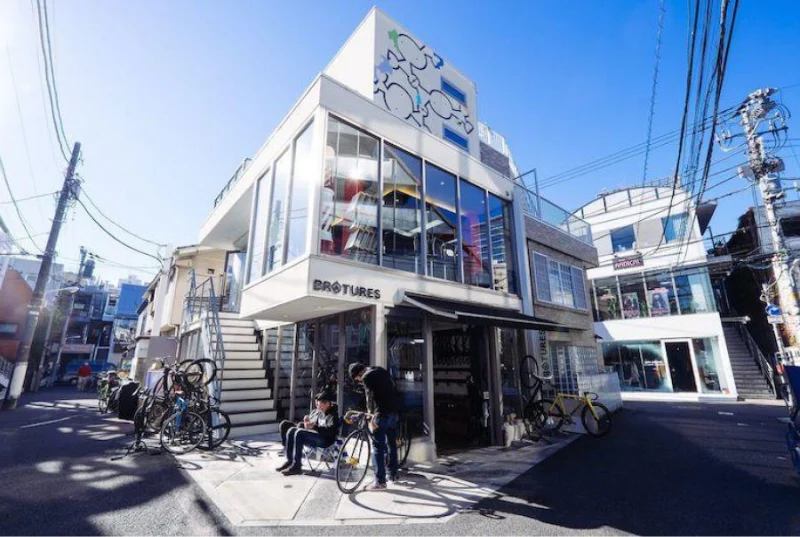 BROOKS TRY LETHER Campaign ~ Try the sadd...
Yesterday, I watched Time Is IllMatic at the cinery.
Produced many classics from the early 90s to the present It is a movie depicting NAS's half life that continues to reign at the highest peak of the hip -hop scene. [YouTube] _vnfcns9c1e[/youtube] And it's 21: 20 ~, so I'm glad that it's time to watch after work. If you haven't watched it yet, why not go there? After that, I went to Saitoya, a familiar Gakugei University. It is Saito shop for 2 consecutive days. Saitoya for 3 days a week. Everything is really delicious and cheap. The best Saito shop. If you are nearby, please come! I go to bed at 3 o'clock in the morning. Aside from that, a long -established store without explanation
Saddle maker
From the brand BROOKS We will do such a campaign! !
BROOKS TRY LETHER campaign ~ Try the saddle for 90 days and refund if you are not satisfied The more you use it for a long time, the more the charm of BROOKS, which gives you a taste and a sense of fit. BROOKS has a history of more than 120 years. The molding of the saddle cultivated in its history and the know -how cannot be easily imitated by other manufacturers. In addition, the leather used is now valuable leather that is not usually obtained.
seeing is believing. To convey the charm of BROOKS leather, you actually use it. It's best, but the price is also expensive, so you can't try it easily. 。 I guess there are many people. This campaign was launched for such people. I can't miss it. The content is simple. After purchasing BROOKS, use it for 90 days and refund if you are not convinced. Now you can order a request. If you would like the specified product, please make a reservation within 5 days (until 10/7). Let's introduce the lineup along with the product review. First, B17 Standard ¥ 12,600 (excluding tax)
B17 is a classic Brooks classic model produced for over 100 years. Black -colored steel frames and small studs feel a long history. Abundant coloring. In addition to BLACK Honey
Brown
Ochre
Apple Green
Mandarine only
Red
What I am very worried about is Royal Blue !!
Next is B17 AGED ¥ 13,200 (excluding tax)
This is a model that fits leather from the beginning with oil. Fits in a short period of time. The silhouette is the same as the standard. Uses "AGED" leather that is easy to use on the epidermis based on B17. Click here if you can't stand it until you get used to leather. In addition, there are unique tables and colors such as used processing created by applying "AGED" processing. B17 Narrow ¥ 13,200 (excluding tax)
In addition to the above brown, the color Black
Honey
Road & MTB model that narrows the front part of the B17 standard model. A Brooks classic model published in the catalog in 1910. It is a silhouette that the front of the saddle is narrowed down and matches the road or MTB. B17 Narrow Imperial ¥ 15,400 (excluding tax)
It is a model that makes a hole in the top part and improves the pressure and ride comfort. With a shape prevention race! B17 A hole is applied to the top of the saddle based on the B17 Narrow Improved pressure with the saddle. This technology is adopted by modern saddles, but in Brooks In 1890, he noticed the problem and designed the product. IMPRRIAL is the reprint. This is B17 IMPERIAL ¥ 15,400 (excluding tax)
This is based on B17 Standard, and a hole is applied to the top of the saddle. It is a model that has improved the pressure with the saddle. Team Pro Chrome ¥ 19,600 (excluding tax)
In addition to Honey, Brown
Maroon
What I personally care about is With Olive Green
Ochre !!
Brooks classic sports model Team Pro. Brooks' leather saddles are in the past, most motorcycles in Tour de France It seems that it was installed. It is an exciting sight just by imagining. TEAM PRO COPPER ¥ 19,600 (excluding tax)
Classic Brooksport model. The rails with the cappery plating are beautiful. Brooks' classic sports model is TEAM PRO. This "Copper" is a large copper tack that skilled craftsmen are hand -handed one by one. The beautiful copper plating on the rails is evidence of the efforts of craftsmen. The copper tacks have a hammer dent remaining and created a handmade taste. Team Pro Classic ¥ 13,200 (excluding tax)
The colors are BROOKS classic Black, Brown, and Honey.
It is a Brooksadle standard model using small steel studs. This "Classic" model features a small steel studs and a beautiful chrome plating on the rails. Please choose the model and color from these eight types! Now you can order a request. If you would like the specified product, please make a reservation within 5 days (until 10/7). Say again. After purchasing BROOKS, use it for 90 days and refund if you are not convinced. Don't miss this opportunity! harajuku@brotures.com natsuka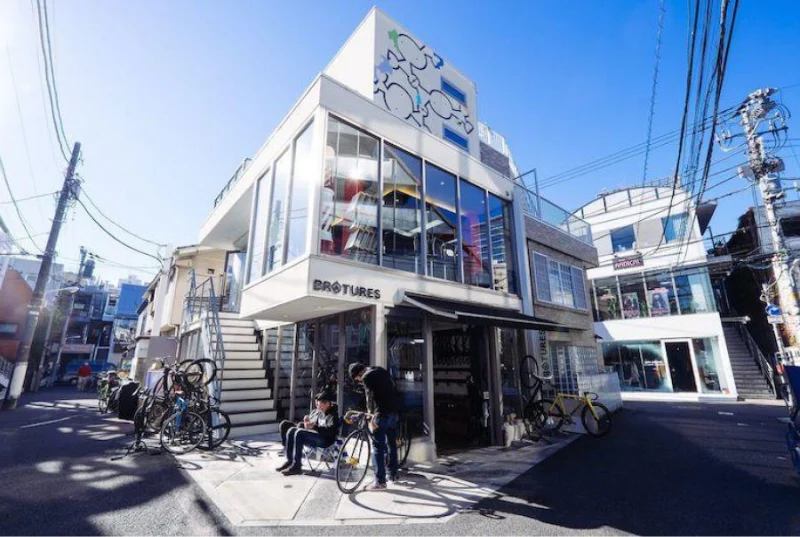 BROTURES HARAJUKU
BROTURES HARAJUKUの他の記事を読む
BROTURES HARAJUKU
4-26-31 Jingumae, Shibuya-ku, Tokyo
MAP
03-6804-3115
harajuku@brotures.com
Weekdays/11:00~18:00 (No fixed holidays) Weekends/Holidays/10:00~18:00