Bro & Osaka new staff bike "725tr"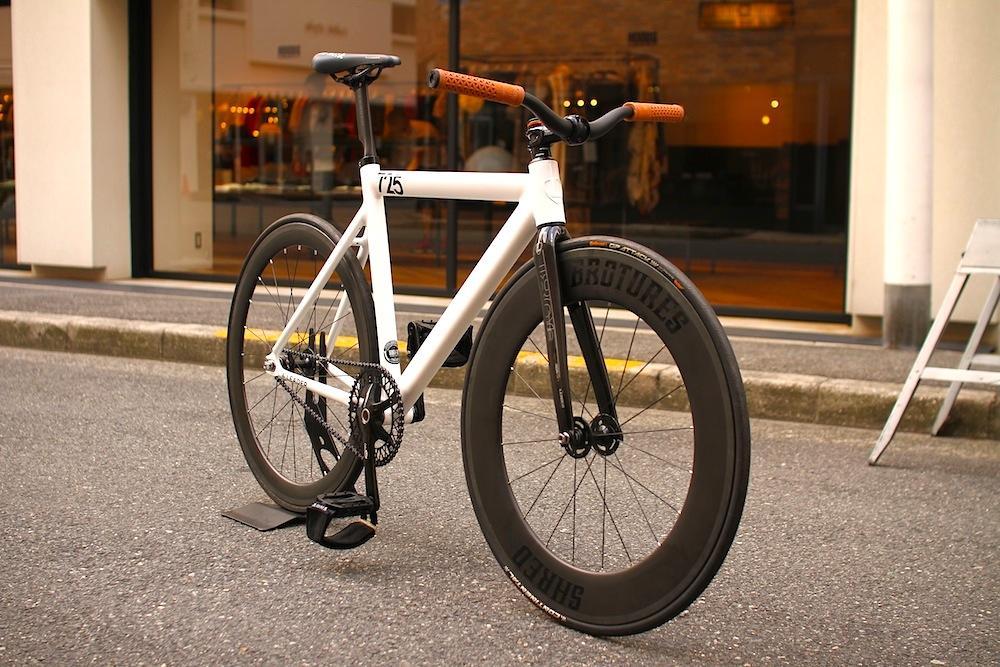 Hello! Recently, when you leave the house, the pattern is raining from evening. How many days do you have to ride a bicycle? I'm commuting to the train on rainy days. I want to run refreshed in the rainy season early. Anyway, this bike I chose
Lever bikes 725 tr
I would like to introduce you to the end. The selected frame color is white. It is simple and the color is popular regardless of gender. Because it is easy to match any color, it is a machine that can be enjoyed even for the first time.
"
Lever bikes 725 tr
Material of course is aluminum. The material made of 6061 aluminum is excellent in workability and shock absorption. Did you know that it is an expensive material used in the aerospace industry? 725 is the most popular motorcycle in the pist frame of leader bike. Because it is the first piste, it is simple and the color is cool, and it seems to be able to fit any dress, and I made 725tr for the reason that I didn't get tired of it! 735 it was not so extreme as TR, and there was a thing that was able to be able to say to the exquisite thickness! Since the whole figure is up up after the parts are opened to the public, please come along.
Footwear hardened with brand cloth front wheel
Shred 88
Bing Web: rear wheel
Shred 50
。 And
Crank
BB was ceramic, of course. The chain is NJS, but it uses the long term Hkk vertex. Chilling
Factorial 5
The impact of the appearance was emphasized. (the position of the chain ring is dashed!!!) Cog has good accuracy
Euro Asia super star
By using the chain chain. At hand
Handle up
It's summer. Of course there are some reasons why skid is good. Laugh Steal
Thomson
Choice. It is a perfect stem with both appearance and lightness. Fiddk's saddle
Antares versus x
The sheet post uses SPCA1. Aero frame
Aero seat post
It has become a correct finish by using. Then, the whole figure is published.
Why? From now on, the rainy season and the hot season will continue. We plan to ride group on Saturday.
U-ki.
BROTURES OSAKA
BROTURES OSAKAの他の記事を読む
BROTURES OSAKA
1-19-22 Minamihorie, Nishi Ward, Osaka City
MAP
06-4391-3313
osaka@brotures.com
12:00-19:00 (no regular holidays)