Leader Bike "Kagero"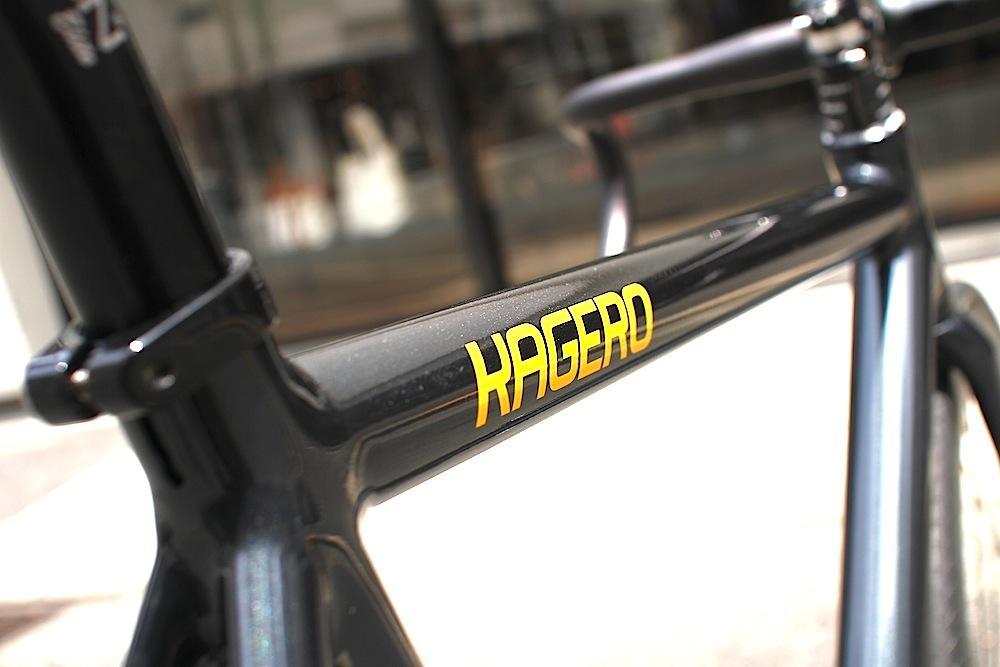 good evening. The weather is good today. Are you ready for summer? Are you ready to run exhilaratingly on a bicycle? How are you 1,2,3? ? BROTURES OSAKA is open every day. The one to introduce at that time is Leader Bike Kagero. It is a frame that can be said to be a masterpiece of Leader, which has been developed with the details.
High -end frame molded with 7000 aluminum. Kagero realizes a unique pashute style! ! BROTURES is a popular frame. Let's introduce the parts at hand! FIZI: KCOCKPIT series. "Fizi: K creates the best performance with comfortable positions" Famous for providing satisfactory products to customers with the concept. The handle is Fizi: Kyrano R3 Handlebar Bull. For rider with low flexibility, the lower handle is near and the depth is easy to take forward. The material is of course lightweight aluminum. The stem is Fizi: Kyrano R1 7075 Combined with titanium bolt with aluminum body The lightness that is not easy to see in the same price range is uri.
The saddle is also anteres R3 from Fizi: K. It is a saddle with a unique design with a print of chameleon printed. Because it is for moderate flexibility, it complies with a wide range of ridors. One of the recommended lightweight saddles. Small, smart but outstanding presence. It is one of the popular saddles in the Osaka store.
Thomson Elite Setback for the seat post. It is a lightweight seat post for many rider purveyors regardless of genre. Ray is using it at the Osaka store.
So today I ran refreshingly in the summer and introduced a lightweight and cool BIKE. With a little custom, the coolness, atmosphere, and weight change. Please consult the staff for custom. Then we are waiting for you tomorrow at Brotures OSAKA. PS. Ray hit the first "1,2,3 fine?" smile
U-KI.
BROTURES OSAKA
BROTURES OSAKAの他の記事を読む
BROTURES OSAKA
1-19-22 Minamihorie, Nishi Ward, Osaka City
MAP
06-4391-3313
osaka@brotures.com
12:00-19:00 (no regular holidays)