Leader Bike "721" & "F Rim"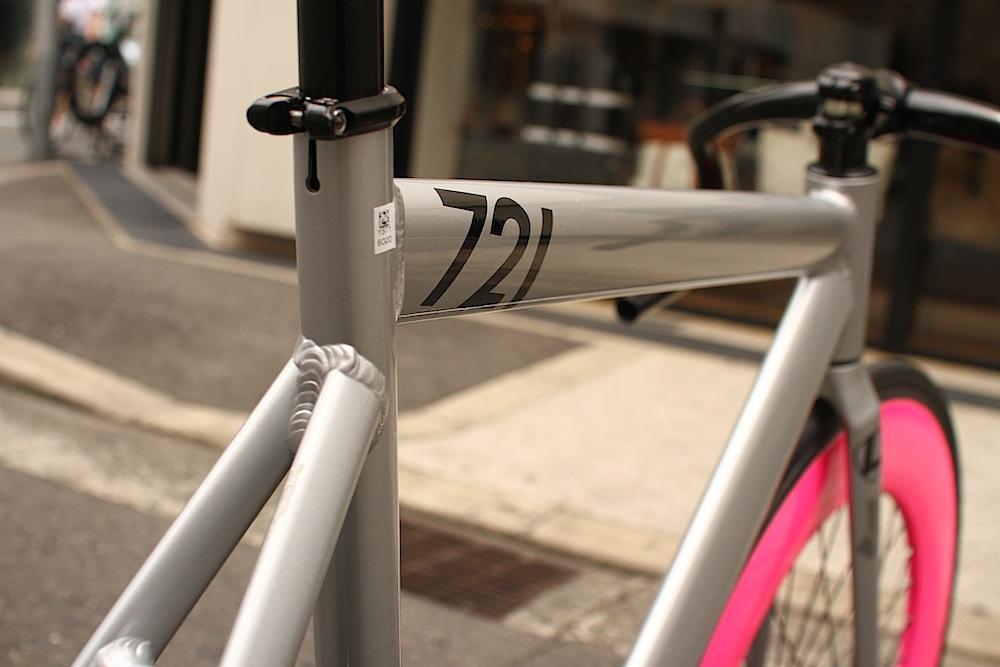 hello! Isn't today's weather a subtle feeling in the cloudy sky that doesn't surprise? At that time, let's ride a cool Leader Bike and blow off your subtle feelings! Today we will introduce the Leader Bike entry model "721"!
The down tube is the same as "725", but the seat tube is straight. The stay uses curve stay. Recommended because women to men and beginners are easy to ride!
In addition, we will introduce cool recommended wheels. BLB color carbon rim "90mm" This product is sold only by Brotures! Beautiful fluorescent color, lightness and perfect wheel. Furthermore, centrifugal force is created and gyro effects are demonstrated. Thanks to the straight stability, you can run comfortably, if you have this one A good part that looks good, is a comfortable ride, and both! ! ! Add such a beautiful fluorescent pink like custom Let's stand out fashionably! ! !
Another part that boosts a comfortable ride "STREET LIMITED HUB" by collaboration between "Brotures" and "PHIL WOOD" The rotation is perfect, and I will continue to turn as much as I can get tired!
Put a beautiful color carbon rim Why don't you make your blue feelings bright? And let's custom and do fashion with the staff.
U-KI.
BROTURES OSAKA
BROTURES OSAKAの他の記事を読む
BROTURES OSAKA
1-19-22 Minamihorie, Nishi Ward, Osaka City
MAP
06-4391-3313
osaka@brotures.com
12:00-19:00 (no regular holidays)