The rear tires are standard and made of i...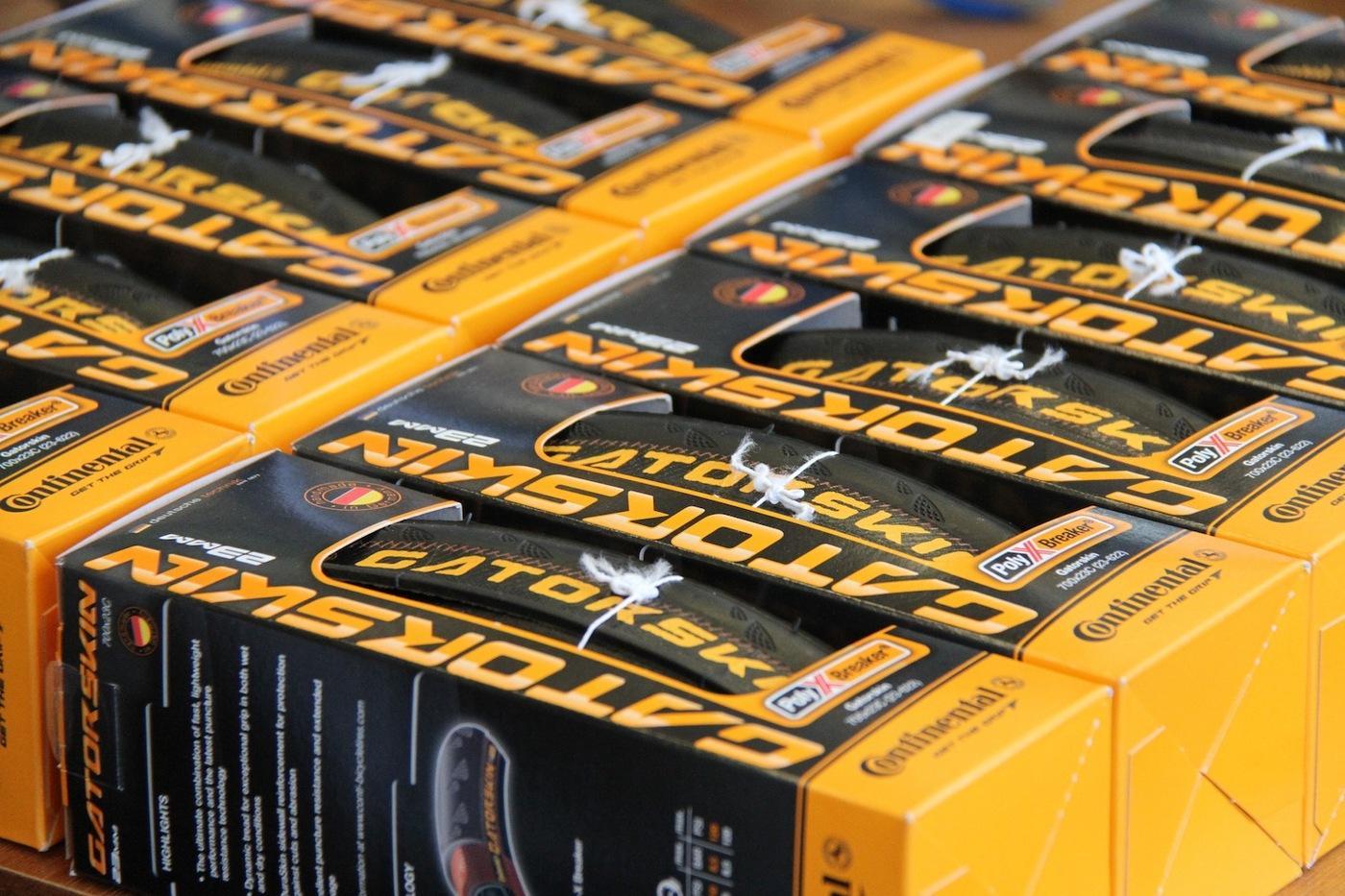 When replacing the rear tire at Borutres OSAKA Most of the people who choose this tire account for! Yes, there is a reason to be chosen.
It is back in stock!
Continental GATOR SKIN ¥ 4700 (+tax)
Continental is famous for the hardness of the tires, while there are various tire brands. The high quality for making things will be enough for Made In Germany. It is also a proof of trust that it is widely used for German car tires such as Mercedes and BMW. The Continental Cycle Division made the most durable. This gator skin. The riding comfort is a grip feeling with a mochi, and the skid feeling is a little heavy. Outstanding skid is ease of peeling. Even if it is easy to skid, it does not slip, but a well -balanced and moderate grip. From the Continental side, it is said that "I do not assume such a usage". It can be said that it is a very matching tire to the rear tires. Bicycles are worn on the rear, so the rear tires are more exhausted than the front. Especially those who are skids with a fix, of course, the rear tires will decrease. This gator skin, which can be said to be for such a piste riding. Is the rear tire decreased? The next time you change the rear tire, please order "Gataskin!" To the front
Click here for tires
However, I will introduce it again deep again!
BROTURES OSAKA
BROTURES OSAKAの他の記事を読む
BROTURES OSAKA
1-19-22 Minamihorie, Nishi Ward, Osaka City
MAP
06-4391-3313
osaka@brotures.com
12:00-19:00 (no regular holidays)