This month's Osaka has a lot of events! T...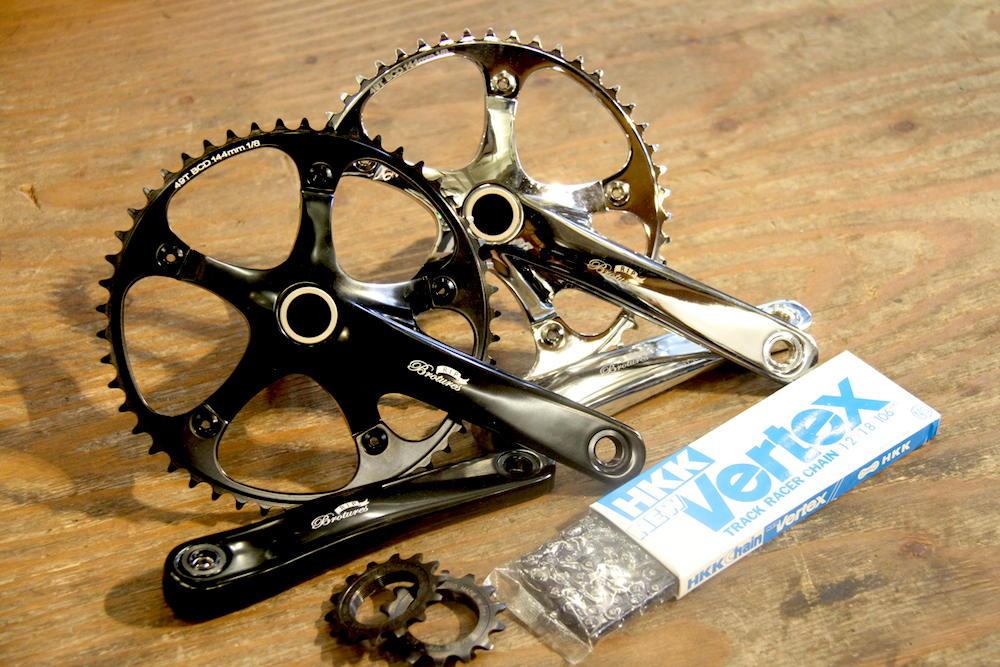 A campaign that gained very popular with Harajuku and Yokohama! Limited quantity "Drive LINE CUSTOM" campaign is finally landing on weekends! The period is from July 12! If you are worried about custom, don't miss this opportunity! In Harajuku and Yokohama, this campaign that provided a very satisfying undercarriage! Introducing the contents immediately! First of all, here, from here
The popularity in custom is No.1. I hear a lot of voices such as "Kore!" From "Kore!" Custom in the color series arrived the other day is of course OK!
And here is the chain that conveys power!
HKK Vertex Black Chain
Outstanding strength that has obtained a "NJS standard" that can be used in bicycle racing. It is a black notation, but it is actually deep blue. It gives a sense of luxury. There is a separate difference, but another color
Exchange for gold and silver is of course OK! And the last! Click here for the gear "cog" that conveys power to the wheel.
EURO-ASIA Impors DLX
In the cog of the 3 ranked EURO-ASIA, it is a cog at the entrance By changing to this, the sound of the chain while driving may be quiet. For those who seek the coloring of their car and the more comfortable ride
GOLD Medal Pro, Super Star -up is also OK!
If this set is usually included, it will exceed 30,000 yen significantly.
This time, we propose for 28,000 yen (excluding tax) including labor!
Even if you go to a custom with a custom, it is important to see looks and specifications. Anyway, a bicycle is a vehicle. There is no better ride. A feeling of acceleration that rides on the speed with Gungun, silence when you maintain the speed. These change greatly by customizing. I hope it helps a more comfortable pisto life! It will be repeated
The period is from Saturday, July 12!
It is limited to 10 sets!
If you are worried about custom, don't miss this opportunity!
BROTURES OSAKA
BROTURES OSAKAの他の記事を読む
BROTURES OSAKA
1-19-22 Minamihorie, Nishi Ward, Osaka City
MAP
06-4391-3313
osaka@brotures.com
12:00-19:00 (no regular holidays)