Upgrade further with the driveline custom...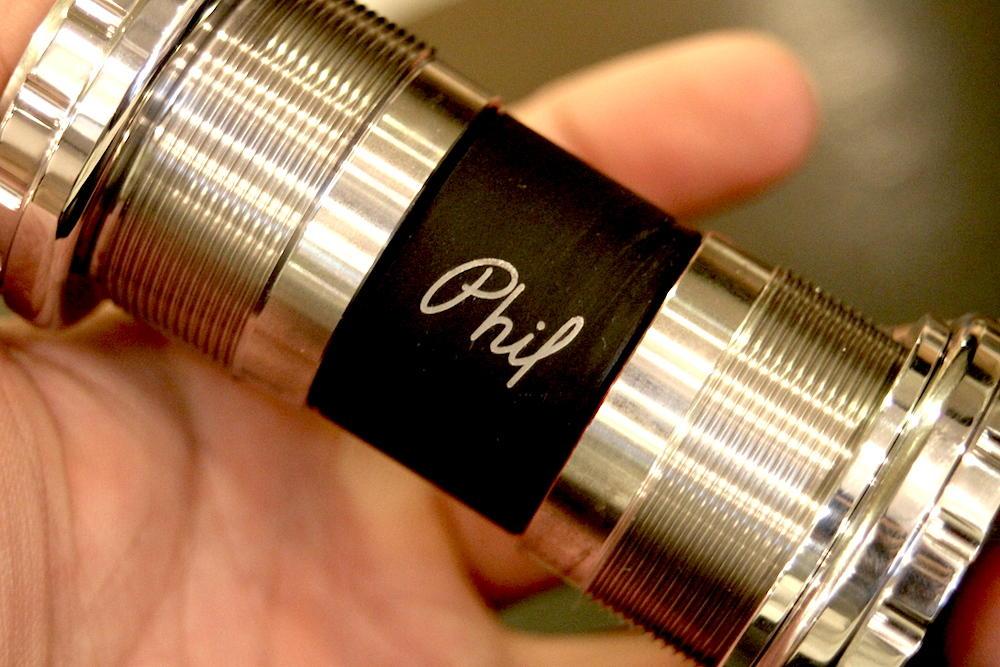 I guess many people went out on the weekends blessed with the weather. Especially on Saturdays after the typhoon passed, it was a riding day with a squeaky heat. In this season when you are sweaty, isn't it a campaign to run your car more comfortably? "Limited quantity drive line custom campaign" This usage is also an ant! This is here that was restocked the other day. Immediately in stock! This item that repeats sold out
PHIL WOOD OUT BOARD BB W/Carbonite ¥ 18,000 (+Tax) "PHILWOOD", headquartered in San Jose, USA Not only for bicycles, but also for cars and motorcycle lovers, Produced aluminum shaving parts that are beautifully polished like a jewel.
Not only the appearance, but also the hub that affects the driving performance, the rotation performance of the bottom bracket (BB). It offers high quality parts that cannot be realized in the same price range. You can feel the specifications up immediately after replacing Even if you wait in stock, you will not end the trace.
This PHIL WOOD OUTBOARD BB, Being held
"Drive line custom campaign"
You can install it in combination!
Driveline Custom Basic Set ¥ 28,00 (+Tax) PHIL WOOD OUT BOARD BB ¥ 18,000 (+Tax) BB difference -¥ 3000 (+tax)
TOTAL ¥ 43,000 (+tax)
The basic set is quite advantageous, but it is a chance to get a higher -grade performance. Since it is limited in quantity, please take this opportunity to use it without escaping!
BROTURES OSAKA
BROTURES OSAKAの他の記事を読む
BROTURES OSAKA
1-19-22 Minamihorie, Nishi Ward, Osaka City
MAP
06-4391-3313
osaka@brotures.com
12:00-19:00 (no regular holidays)