Custom bike based on the "725TR COMPLETE"...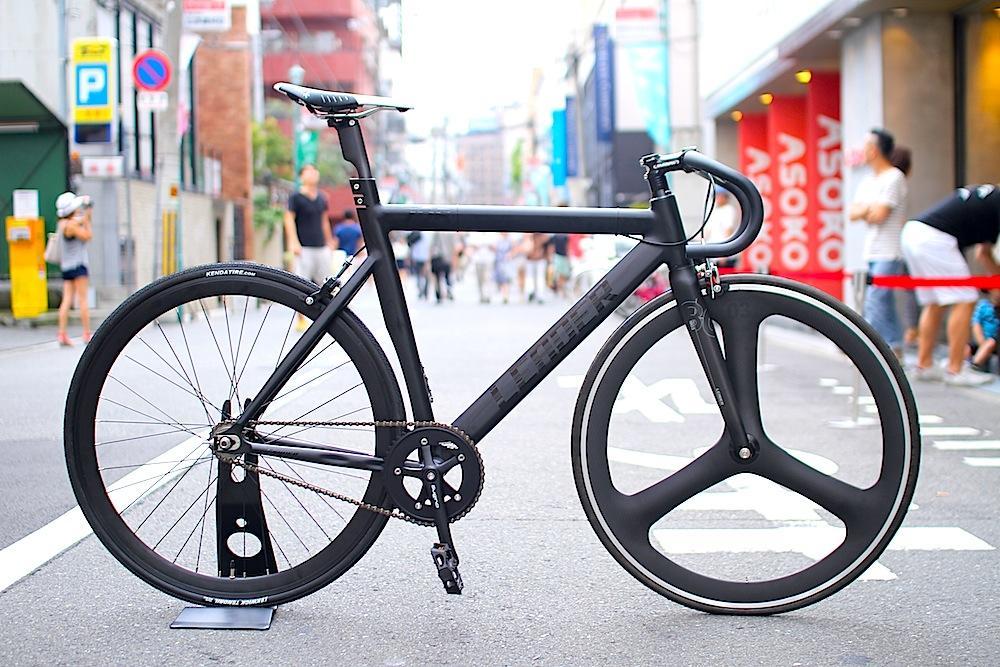 good evening! Even those who hit the rain due to unstable weather today I think that there. If you come to Minami and your bicycle gets wet in the rain For BROTURES OSAKA Please come to maintenance! It's just in stock today
Leader Bike "725TR" completed car ¥ 140,000- (+Tax)
On I put on simple parts !! By combining it based on Black Easy to balance any color I think that if you unify in monochrome, it will be a simple and mature finish !!
Custom parts Saddle/SeatPost/Front WHEEL only !! SADDLE
Fizi: K Antares R3 KIUM SADDLE ¥ 20,340- (+Tax)
The color is cool,
While absorbing
Lightweight and has sufficient pads
Comfort is not impaired.
It is a versatile saddle that can handle any frame !! The seat post
Leader Bikes SPCA1 SEATPOST ¥ 19,000- (+Tax)
The material is carbon
Because it is made to be the same as the "725 seat tube thickness"
It looks cool, lightness,
Perfect for everything.
It is a well -conditioned seat post because it goes well with aero frame other than 725TR !! Wheels
BLB NOTORIOUS 03 Carbon WHEEL ¥ 84,000- (+Tax)
Overwhelmingly popular immediately after the arrival 3 baton wheels !!! Because it is a matte finish with a full carbon It enhances the image of the matte black of the frame. The brake surface is aluminum rim to maintain the control of the brake. Therefore, the convenience is that you do not need to use carbon shoe. Also waste
With a baton shape designed only for running at the ultimate
Since air resistance is reduced, driving performance is also improved. It's a popular wheel, so it's a check !! The finish is like this ↓ ↓ ↓ What do you think???
¥ 265,000- (+tax) By inserting these three parts Not only performance, but also lightness and coolness It will change !!! Purchase a finished car like this Sometimes I want to change the parts You can change parts little by little and change your mind I think it's good. By doing so, the atmosphere of the look is of course
Tomorrow is the last day of Garege Sale.
"A variety may come out" "There may be good things left" We are waiting for you tomorrow at BROTURES OSAKA !! U-KI.
BROTURES OSAKA
BROTURES OSAKAの他の記事を読む
BROTURES OSAKA
1-19-22 Minamihorie, Nishi Ward, Osaka City
MAP
06-4391-3313
osaka@brotures.com
12:00-19:00 (no regular holidays)