"721TR" completed car !! Raiders color !!!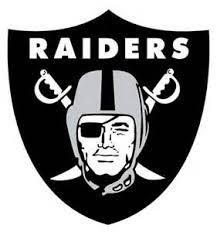 good evening!!! Today, I customized the finished car of "721TR" a little. In the case of a custom completed car From "Custom parts" to "Originally attached parts" Since it can be purchased at the discounted price, it is cheap and "custom parts" when customizing. You will be able to purchase and change it !!! However, if you want to add "parts" to the finished car like this time It is the same as buying parts normally. So the one who customs "I want to change the parts later" It is a great deal if you think it is !!! but, This time, the finished car will be covered. "721TR" The price of the finished car is $ 95,000- (+tax) And reasonable price !!! Even if you customize a high -priced wheel About 200,000 like the usual custom completed car It will fit, so you will definitely feel like a great deal. So Finish the finished car in "721TR" in Raiders color Please take a look as it has been stubborn.
¥ 200,000- (+tax)
Just Raiders color !!! It was impactful and finished into a manly one. Only the front wheels and handle !!! Wheels Popular in baton wheels,
It's perfect for this theme "Raiders" !!!
There is an impact that is not pulled out
BLB NOTORIOUS has become popular.
Even if you put the baton wheel that everyone longs for in the "721" finished car I'm glad that the total amount is about 200,000 !! The handle is If you say Leader Bike As a popular handle
Drop handle that has a track record used in the Olympics !!! The appearance and ease of holding are definitely products. how was it?? Did you answer this theme exactly this time ??
In this way, for a complete car It is also recommended to customize parts Please feel free to contact the staff !!! Then we are waiting for you tomorrow at BROTURES OSAKA !! U-KI.
BROTURES OSAKA
BROTURES OSAKAの他の記事を読む
BROTURES OSAKA
1-19-22 Minamihorie, Nishi Ward, Osaka City
MAP
06-4391-3313
osaka@brotures.com
12:00-19:00 (no regular holidays)