OSAKA CUSTOM !!! Leader Bike 725TR White !!!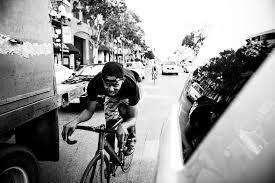 tonight!!! Today is the most standard model in Leader Bike. It is a simple frame. The presence in the city is outstanding "725" model !!! Although the impact is inferior to 735TR, it is a well -balanced stable and popular frame. Spread the aero frame to the world It's not an exaggeration to say a revolutionary frame.
Today I CUSTOM Leader Bike "725TR" !! Reduce the cost as much as possible, Please see the drive line because it has been Custom to outstanding presence !!
Leader Bike 725 Tr Custom Bike ¥ 213,000- (+Tax) The price is about the average custom price for custom bikes !! The part I want you to pay attention to this time is the drive line. Crank: Sugino 75 Crank Arm ¥ 21,300 - (+Tax) Chain Ring: Sugino Zen144 CHAINRING ¥ 13,000- (+tax).
This time, the crank chose SUGINO 75 The chain ring was compatible with Sugino Zen144. It is a combination that can be placed at a glance overseas. "Zen" has a cool name and has an impact. The quality is so polished that it is certified by NJS, so because of PCD144, Basically, the number of teeth can be increased !! This combination increases the accuracy and the sound is quiet. In addition, it is recommended for those who are cooler to chain rings. We also recommend setup with Sugino75 crank like this time !! It is no exaggeration to say that the coolness of the crank is decided by the chainring. It is an important part, so please choose the good one that suits you. How about this Custom Bike!?!?!? Not a thick frame like "735" For those who are better with a good balance that can be balanced We recommend "725", so please compare it once when you visit.
Those who want a bicycle when they come to the customer. I have no money I have now. But those who want it now. At BROTURES, there is a loan payment method called JACCS !!! If you give this Custom Bike as an example, it looks like this. Example) How to calculate "one and a half years"
Because you can pay in this way Please feel free to contact us. We are waiting for you tomorrow at BROTURES OSAKA. U-KI.
BROTURES OSAKA
BROTURES OSAKAの他の記事を読む
BROTURES OSAKA
1-19-22 Minamihorie, Nishi Ward, Osaka City
MAP
06-4391-3313
osaka@brotures.com
12:00-19:00 (no regular holidays)