Inter Bike 2014 in Las Vegas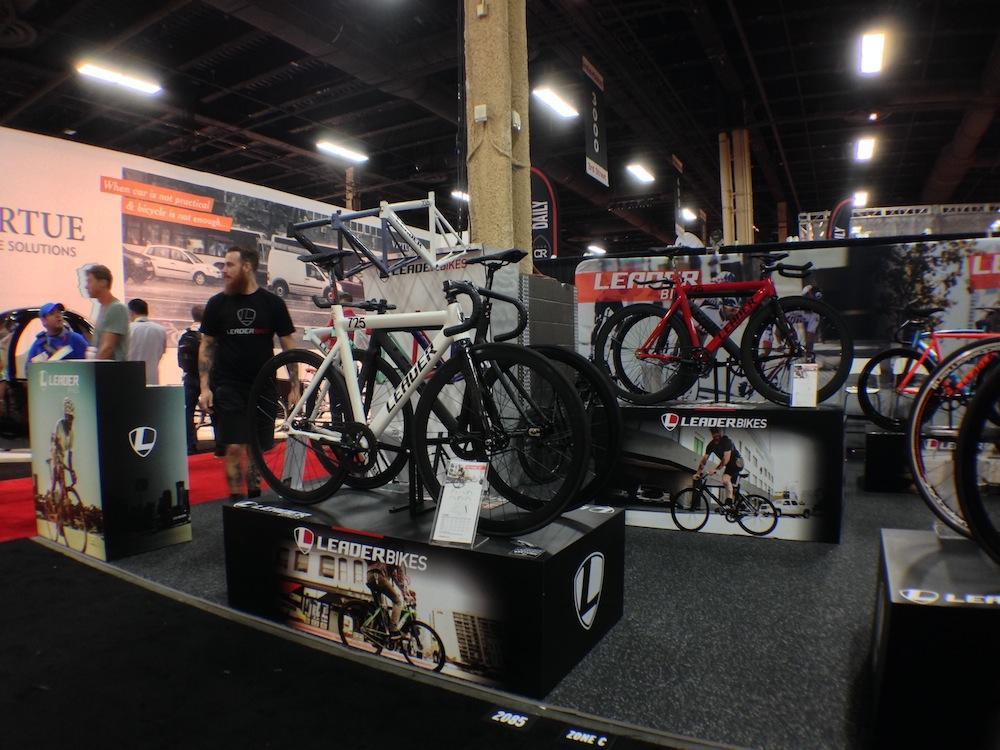 Overseas correspondent, Imajo, has received the latest information on hot bicycles! It is strictly prohibited to miss! In particular, Dosnoventa lovers, owners, please take a closer look! I'm Imajo, an overseas correspondent. After finishing the largest bicycle exhibition in the United States, which was doing at Las Vegas, I returned to San Diego safely. This Inter Bike has been a new product rush as many as usual. First, Leader Bike.
The new model of the 2015 new model scheduled to be released this year, the sample of "THE CURE" and "THE CRETIN". Many fans and riders went back and forth between the booths, and they were very excited. The details of this new model will not be talked about here, so I will announce it soon. And cinelli.
BROTURES has already started reservations
HISTOGRAM 2015
and
Parallax 2015
Is unveiled.
The 2015 models are both mature colors based on black. The royal road coloring that was not in Mash Xinelli so far attracted many fans. Attention is the 2015 new work "MASH STEEL (name undecided)"
The frame designed for the commuter has a rear end width of 120 mm and can be attached to 35C tires, despite the track end, and has a cantilei brake specification.
It is a notable work scheduled to be released around March next year. And Dosnoventa had a booth with HED.
DOSNOVENTA's new work was not in Inter Bike, but it is scheduled to arrive at the end of the year, so I hope to ask for it. From the HED, this wheel.
The details are not yet revealed, but it is quite a dangerous thing. In addition, we are planning to ask for various interesting things with brands such as ROTOR and DEDA.
In the early cat race "King of Vegas" held on the middle day of Inter Bike, Among about 100 racers, the DOSNOVENTA rider is a NY messenger, Chris, King!
For the first landing Dosnoventa crew in the United States this time, I guess it was possible to make a good opportunity.
By the way, only here, Dosnoventa's All Family will tour in Japan in October.
If you are near Kanto or Kansai, please check the blog of Brotures. In particular, Dosnoventa owners are all gathered in masts. There are still a lot of information that cannot be disclosed at all, but what I want to say is I'm fine. That is! If you have any questions, please feel free to contact us! osaka@brotures.com
BROTURES OSAKA
BROTURES OSAKAの他の記事を読む
BROTURES OSAKA
1-19-22 Minamihorie, Nishi Ward, Osaka City
MAP
06-4391-3313
osaka@brotures.com
12:00-19:00 (no regular holidays)