[Limited 1] I tried to assemble SPECIAL V...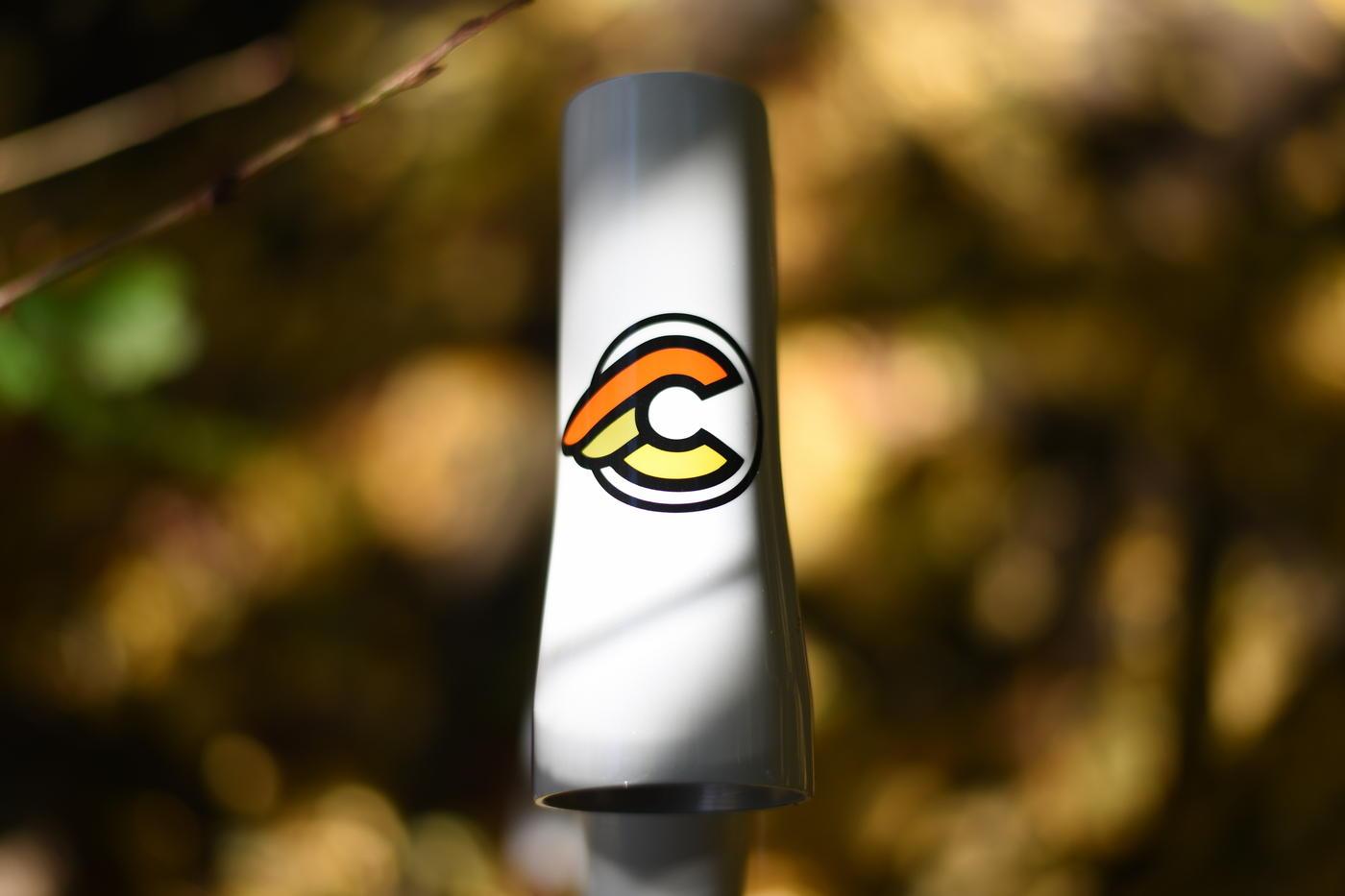 Hello! It is a Brotures employee trip that started from the beginning of this month, but the latter half of the other day returned. The Kichijoji store has been waiting for a full member from today. Please feel free to contact us if you have any concerns, including maintenance and custom consultation! I would like to introduce today's NWE frame that was in stock the other day.
"Vigorelli"
The previous VIGORELLI was made of steel, but this time VIGORELLI is "made of aluminum" More than last time
Approximately 500g
One of the frames that I am most concerned about now that the weight has been reduced and the geometry has been changed. This time, assemble is mainly outlets and used parts unique to Kichijoji store. Originally it is an expensive custom bike, but it can be offered at a fairly priced price. Please see.
CINELLI VIGORELLI ALU CARBON Custom.
For a frame based on white
"Cinelli logo"
The color scheme of is scattered everywhere.
Like MASH's parallax, I love CINELLI's white frame. What is the custom you care about? Before and after wheels have a reputation
"SHRED Series"
Select.
60mm height on the front.
And I chose 88mm for the rear. And there is no doubt that it is a light bike as it is. However, this time, the one that has just arrived recently is a choice on the handle.
"3T Aeronova LTD Carbon Handle"
A drop bar that pursues aerodynamics and ergonomics to the limit. High modulus carbon LTD specification.
And from the product explanation, I feel like I'm not just a person. Anyway, this handle is light. Still, it is easy to grasp because the shape is rationally thoughtful. The list price is a bit too expensive ... Please consider used products in the field of view. For important factor cranks for custom bikes
"SRAM OMNIUM"
Choice.
This is also a second -hand goods of super beautiful goods that have just arrived.
Did you put too much in Lacy this time? A little reflection. But surely some people will feel the sympathy of this custom bike like me. If there is someone who will buy it as it is, I want you to ride a little. I wonder if it's light enough to fly. Oops, the consciousness was flying last night. The specifications are as follows!
Frame Set:

CINELLI VIGORELLI ALU. ¥ 108,000- (excluding tax)
Front Wheel:

BROTURES SHRED60 WHEEL. ¥ 50,000- (excluding tax)→

¥ 37,500- (excluding tax)
Rear Wheel:

BROTURES SHRED88 Wheel. ¥ 59,000- (excluding tax)→

¥ 39,000- (excluding tax)
Crank:

SRAM OMNIUM. ¥ 37,000- (excluding tax)→

¥ 29,000- (excluding tax)
Handle:

3T Aeronova LTD Carbon Handle. ¥ 49,000- (excluding tax)→

¥ 32,000- (excluding tax)
STEM:

3T ARX 2 Pro. ¥ 9,000- (excluding tax)→

¥ 5,000- (excluding tax)
SEAT POST:

DEDA DRITTISSIMO. ¥ 9,100- (excluding tax)→

¥ 8,190- (excluding tax)
SADLE:

Fizik KURVE. ¥ 29,100- (excluding tax)→

¥ 17,000- (excluding tax)
Including the total amount and assembly wage
¥ 320,000- (excluding tax)
Can be provided by. The difference when assembled with a new one is
About 60,000 yen.
As you can see, it is quite good. The lineup of used parts will change depending on the time at that time, so I can not say it in general, but if you can consult, we can provide custom bikes according to your wishes. Anyway, please feel free to contact us first. I will surely find one you want. Please come to Kichijoji store this weekend! Kazama
《Outlet/USED mail order site PEN !!》
When purchasing/making a reservation, please use the following template to contact us or call directly to the store.
■ Wanted car type
brand:
model:
Color:
size:
■ Hope custom
■ Delivery method (store / shipping)
■ Name
■ Address
■ Contact information
BROTURES KICHIJOJI
BROTURES KICHIJOJIの他の記事を読む
BROTURES KICHIJOJI
1-1-2 Kichijoji Kitamachi, Musashino City, Tokyo
MAP
0422-27-6155
kichijoji@brotures.com
Weekdays/12:00~18:00 (no regular holidays) Saturdays, Sundays, and holidays/10:00~18:00