Made in USA parts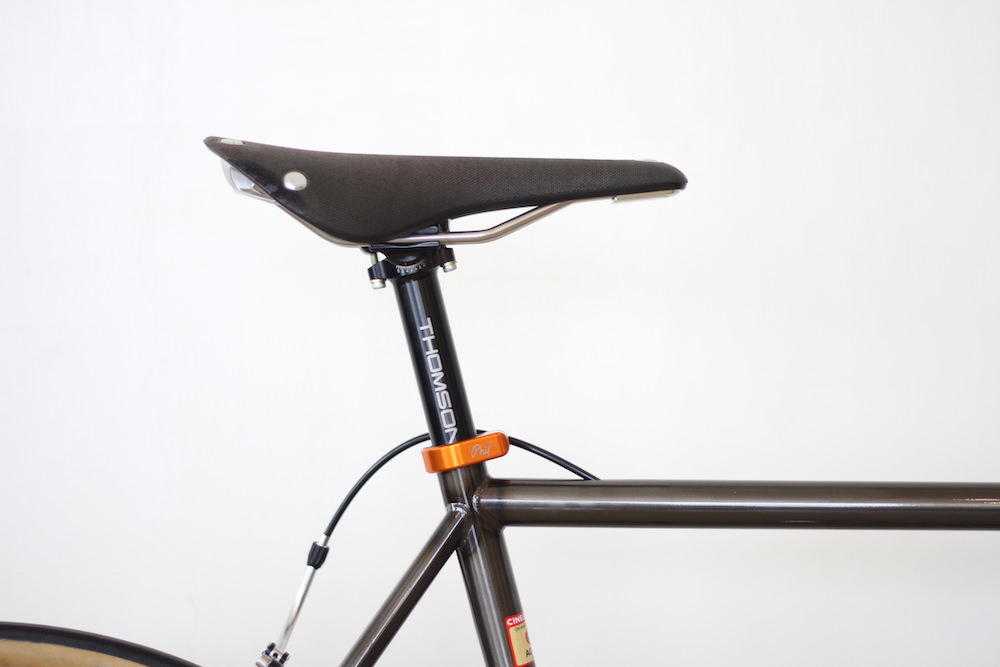 I like Made in USA for bicycle parts. I'm attracted for some reason. There is an atmosphere or a taste. There are many such parts. Speaking of representatives
Thomson
Is not it.
"Thomson", an aluminum product manufacturer based in Macon, Georgia, which is said to be the center of the U.S. aircraft industry Taking advantage of the 30 -year -old computer control machine technology (CNC), we produce high -strength and lightweight components. The main lineup is stem, seat post, handle. There are also small parts such as stem caps and seat clamps. In particular, there are so many people who use stem and seat posts. All of these Thomson is included in the motorcycle of the Osaka store staff.
Higher usage than Thomson
EURO ASIA
。 It is a coogunry manufacturer. The finest model GOLD Medal has a track record in the Olympic Games, and it is new to remember that the Japanese national team has adopted it at the Rio Olympics. Rabbit high accuracy. Because it realizes an outstanding chain, it rotates very smoothly.
Finally
Philwood
。 Founded in San Jose, California. He specializes in rotating systems such as hubs and BBs, as well as sculptures, spokes, and endless cut machines. Parts of simple designs. In particular, the hub turns well while having the ultimate durability, ideally it will not be broken for a lifetime, and is beautiful. Polish and color alumite are also very beautiful and gorgeous. It is a brand I personally love, and my bicycle uses hubs, cogs, seat clamps and headsets.
another
Chris King
And White Inds, and
Paul
。 All are brands with strong characters and reliable quality. I want to assemble American frames in American parts. Isn't it interesting to make a bicycle for Made in USA? Please feel free to consult about custom. Junki
→ Click here for inquiries ←
osaka@brotures.com
06-4391-3313
Regarding your reservation, I would like to send an email using the following template or call us!
→ Click here to make a reservation ←
■ Wanted car type brand: model: Color: size: ■ Hope custom ■ Delivery method (store / shipping) ■ Name ■ Address ■ Contact information
BROTURES OSAKA
BROTURES OSAKAの他の記事を読む
BROTURES OSAKA
1-19-22 Minamihorie, Nishi Ward, Osaka City
MAP
06-4391-3313
osaka@brotures.com
12:00-19:00 (no regular holidays)