SALE started a little earlier.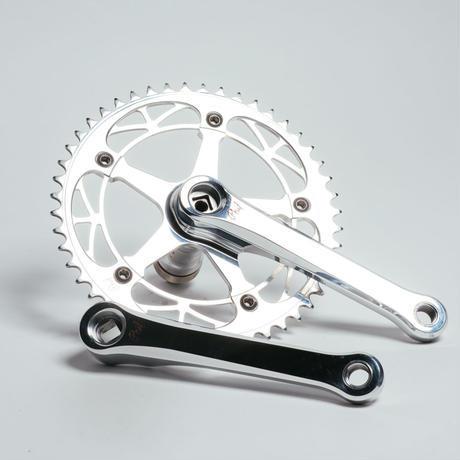 Today is the work thanks day. It's a nice holiday. There are a lot of holidays throughout the year. Do you understand the original meaning of "Thanksgiving Day"? Well, most people don't know. There are few people who care. It seems that it makes sense,
For the time being, Kichijoji store

SALE

Do it!
I didn't do SALE for parts for a while, This time, I will do it for a week, so if you have time, please come to the store. As a period
11/23 (Thu) -11/30 (Thu)
One week.
New/used parts 20-70%OFF Outlet/used special SALE body preparation ( * Updated during the sale period)
Diner/ 88mm Carbon Clincher WHE

EL
(second hand)

¥ 37,000 → ¥ 29,600 (excluding tax)
PHILWOOD TRACK CRANK POLISH GROUP SET (used)

¥ 81,400 → ¥ 56,980 (excluding tax)

  
I'm taking the plunge. Don't regret it because it's a first -come -first -served basis! ! In addition to this, bargains are quite affordable, so please come and visit us! In addition, the car body has already been uploaded little by little, but we will update the contents of SALE from time to time, so please look forward to it! ! I can't miss it for the past week! Matsuda
《Outlet/USED mail order site PEN !!》
When purchasing/making a reservation, please use the following template to contact us or call directly to the store.
■ Wanted car type
brand:
model:
Color:
size:
■ Hope custom
■ Delivery method (store / shipping)
■ Name
■ Address
■ Contact information
<< Large SALE is being implemented from 11/23 to November 24 !!
BROTURES KICHIJOJI
BROTURES KICHIJOJIの他の記事を読む
BROTURES KICHIJOJI
1-1-2 Kichijoji Kitamachi, Musashino City, Tokyo
MAP
0422-27-6155
kichijoji@brotures.com
Weekdays/12:00~18:00 (no regular holidays) Saturdays, Sundays, and holidays/10:00~18:00