[Limited 1] KICHIJOJI SPECIAL BIKE vol.3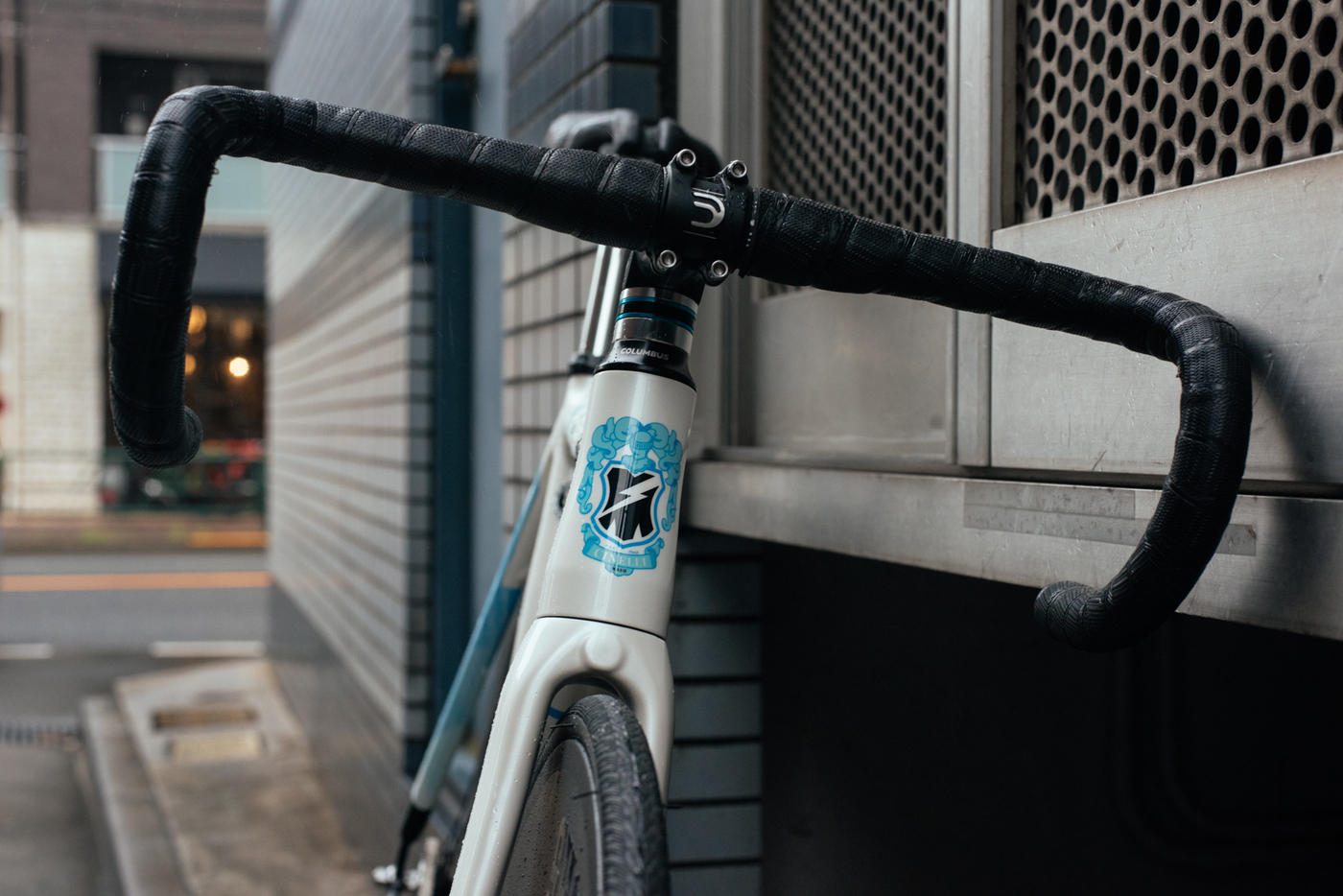 good morning! My recent hobby is myself, Kazama. You were too hungry for home cooking and learned to create it yourself. I wonder if I can make Kiyomen in Harajuku a lunch box? Kiyo -kun's rice is really delicious. smile It is a classic derailment drama, but today is a cinelli piste bike. The model is a custom bike of a seemingly refreshing body frame that is based on a white and bright blue design on the "Mash Parallax" personally. Of course, the Kichijoji store is currently available in a large SALE, not a regular custom bike, but a value -priced custom bike. Please take a look.
---
CINELLI MASH PARALLAX W/SHRED88/ROTOR 3D24. This custom is the iron plate custom of the front and rear SHRED88.
Iron plate is a bad word. In this era, it sounds stale. However, in other words, it is definitely a "cool custom". And this time, I chose "Rotor" to the crank, which is the power source.
"ROTOR" used by famous riders in formal races such as overseas street criteriums If you are brighter on the piste bike parts, you will feel the moment you have. The difference is in the "arm" that is slightly deviated from the center.
At first glance, it looks like a normal arm. This crank, which succeeded in reducing the strength while keeping the strength as it is, is a standard product that repaints the common sense of the previous direct cranks. When I hear the voice of the joy of customers who are grateful for what I appreciate, I feel the performance and ease of use. Certainly, the price is the height of the hurdle that gently surpasses other cranks. However, the height of the hurdle is also a performance support that convinces the rider who will use it in terms of performance. By the way, this custom bike introduced this time. The breakdown is like this.
Frame Set: CINELLI MASH PARALLAX ¥ 108,000- (excluding tax)
Front and rear wheels: BROTURES SHRED88 ¥ 114,000- (excluding tax)
Crank Set: ROTOR ¥ 70,800- (excluding tax)
Other parts (including labor): ¥ 60,814- (excluding tax)
Total amount: ¥ 353,614- (excluding tax)
---
And what is worrisome is one special price. The used parts used this time are the front and rear wheels and the fine parts of each place. The crank set is new, and we are currently adapting the amount during SALE.
The amount you care about ... special offer

: ¥ 302,988- (excluding tax)

Can be provided by.
---
Please be careful about used parts basically only one point, so please purchase as soon as possible. Then, please spend the best weekends. We are waiting for you at the store! Kazama
<< Large SALE is being implemented from 11/23 to November 30 !!
《Outlet/USED mail order site PEN !!》
When purchasing/making a reservation, please use the following template to contact us or call directly to the store.
■ Wanted car type
brand:
model:
Color:
size:
■ Hope custom
■ Delivery method (store / shipping)
■ Name
■ Address
■ Contact information
BROTURES KICHIJOJI
BROTURES KICHIJOJIの他の記事を読む
BROTURES KICHIJOJI
1-1-2 Kichijoji Kitamachi, Musashino City, Tokyo
MAP
0422-27-6155
kichijoji@brotures.com
Weekdays/12:00~18:00 (no regular holidays) Saturdays, Sundays, and holidays/10:00~18:00