"Kichijoji Groupride" is held today.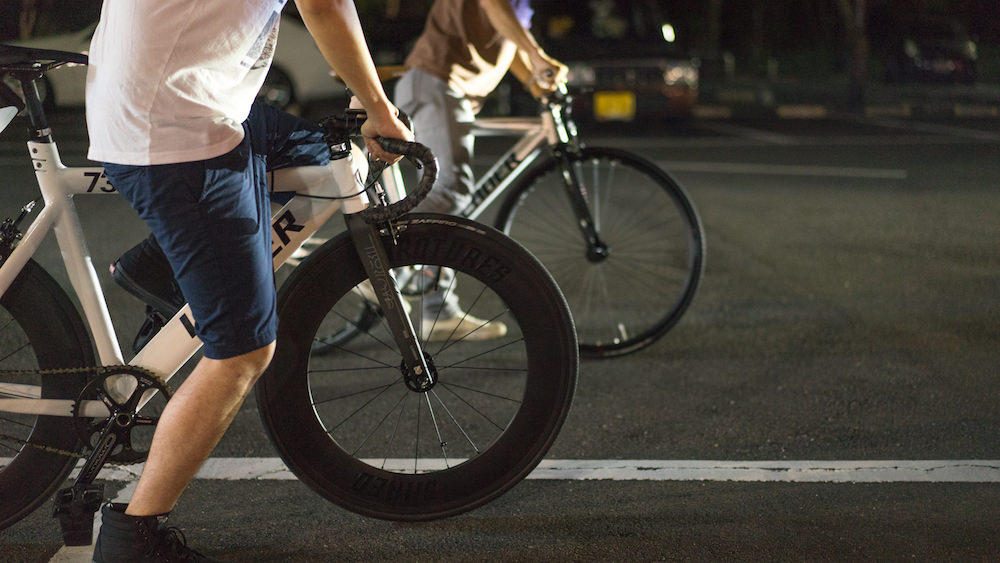 It's a pleasant autumn sunny! We will hold a glue pride Kichijoji store today for a great day. This time, many customers who have just started piste bikes can participate. So, instead of a long distance, I would like to run a simple trick training to Koganei Park.
After that, we plan to raise the meal with the intention of our staff. Mesterero.
Since it is cold at night, please take measures against cold weather. Timely items
BROTURES x ST-LINE
Collaboration glove.
And please try this topic of maintenance before the ride.
Meeting place: Brotures Kichijoji
Date and time: Saturday, November 25, around 19:30
Start: Around 20:30
Destination: Koganei Park (Trick practice)
Please brake and light at your own risk.
The distance to the destination is short, so please come to the store with a light feeling.
Then we are waiting at the store today too!
Kazama
<< Large SALE is being implemented from 11/23 to November 30 !!
《Outlet/USED mail order site PEN !!》
When purchasing/making a reservation, please use the following template to contact us or call directly to the store.
■ Wanted car type
brand:
model:
Color:
size:
■ Hope custom
■ Delivery method (store / shipping)
■ Name
■ Address
■ Contact information
BROTURES KICHIJOJI
BROTURES KICHIJOJIの他の記事を読む
BROTURES KICHIJOJI
1-1-2 Kichijoji Kitamachi, Musashino City, Tokyo
MAP
0422-27-6155
kichijoji@brotures.com
Weekdays/12:00~18:00 (no regular holidays) Saturdays, Sundays, and holidays/10:00~18:00