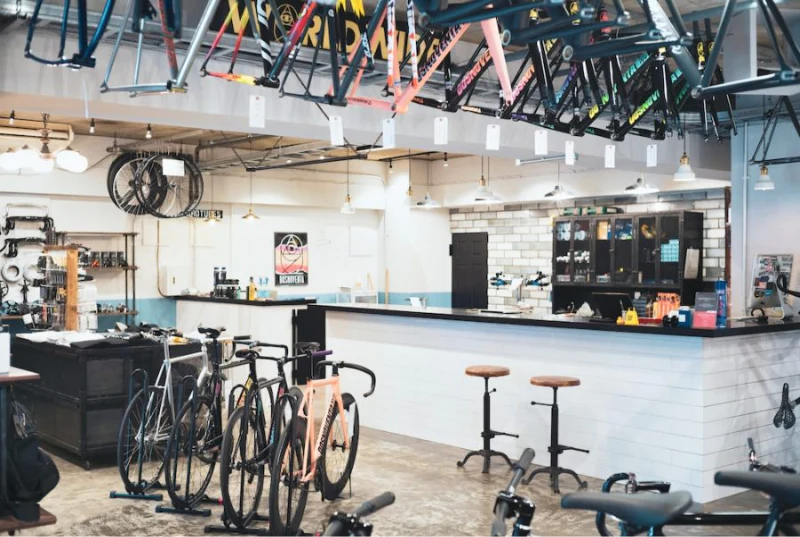 Do you not care about the tires?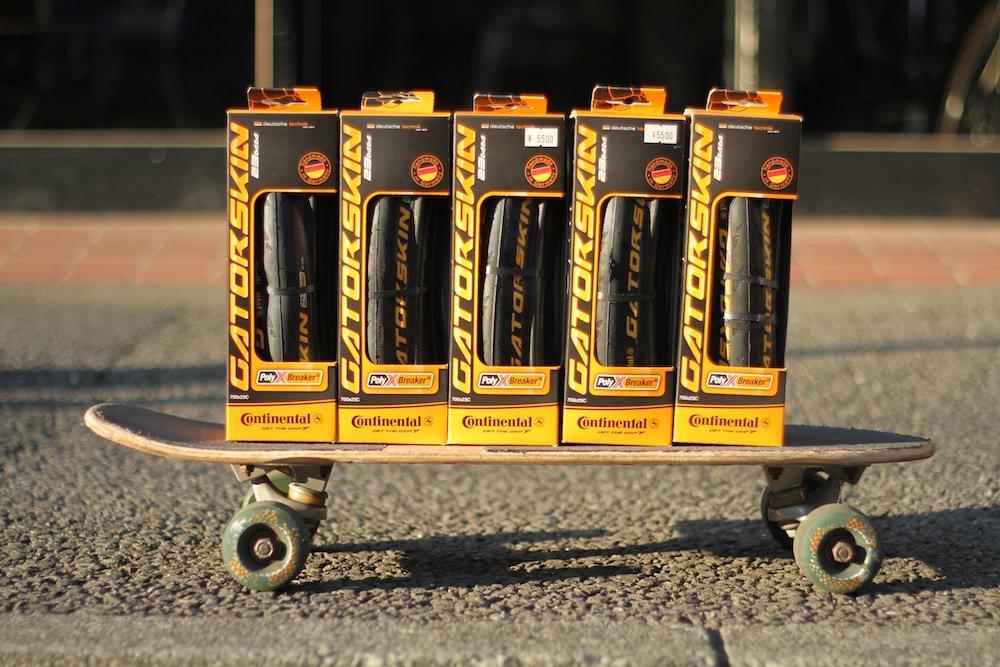 German long -established manufacturer
Continental
So, GATORSKIN, which continues to support the feet of skid freaks, has arrived. I often hear that tires change in car commercials, but this is the same for bicycles. Furthermore, the tires are rubber. It has a painful use even if it is not riding due to ultraviolet light, moisture, and drying. What if you change it anyway.
Continental Gatorskin ¥ 5,500-
Speaking of chewing, it is a tire that combines durability and driving performance. In addition to tough treads (black rubber black places), orange ami, which is called Duraskin, promises measures against long life and side cuts. You may feel a little expensive when you hear 5,500 yen. The tires are cheap and costs around 2,000 yen, and it's a consumable, so it's cheaper! I understand the feeling of that. However, the price will last a long time, and you can enjoy the running comfort that you can not taste with cheap tires.
Continental
Is generally evaluated as being better durable than other manufacturers tires. Is familiar that most products are produced in Germany, and the package is printed with producers. I often see vegetables that we made, but there are no other bicycle parts. The confidence of the producer may appear. BROTURES has a lineup of Continental products in addition to GATORSKIN. The explanation is posted below, so please check it if you have any tires you are interested in.
Continental Grand Prix 4000s II ¥ 7,000-
Lace tires that are one of the highest peaks of clincher tires. Like other models, it is a race model and boasts high durability. It is OK to wear it before and after because it is strong on skids. I think this is a fast tire.
Continental Grand Prix 4-season ¥ 7,400-
A highly durable model equipped with higher -spec technology than GATORSKIN. It also has the flexibility of the 330TPI as a race model. In a sense, tires with higher specs than 4000S II.
Continental Grand Prix ¥ 5,100-
Tires that have eliminated orange amiami, Duraskin compared to GATORSKIN, and enhanced the specifications of the tread (rubber part). Lightweight is somewhat better. If you like black, please use it instead of GATOR. YOKOHAMA has various other types of Conti tires. Please contact us once if you get lost. We propose the best tires for your car according to the frequency of skids, mileage, and lifestyle. If you are using only cheap tires because it is a consumable item, why not try a concrete when replacing the next tire? TOSHI
For reservations and inquiries, I would like to send an email using the template below or call us!
→ Click here to make a reservation ←
■ Wanted car type brand: model: Color: size: ■ Hope custom ■ Delivery method (store / shipping) ■ Name ■ Address ■ Contact information
You can purchase a new car wisely by the trade -in + loan combination technique. Click here for detailsblogfrom
yokohama@brotures.com 045-413-7875
[Brotures YOKOHAMA Road Blog]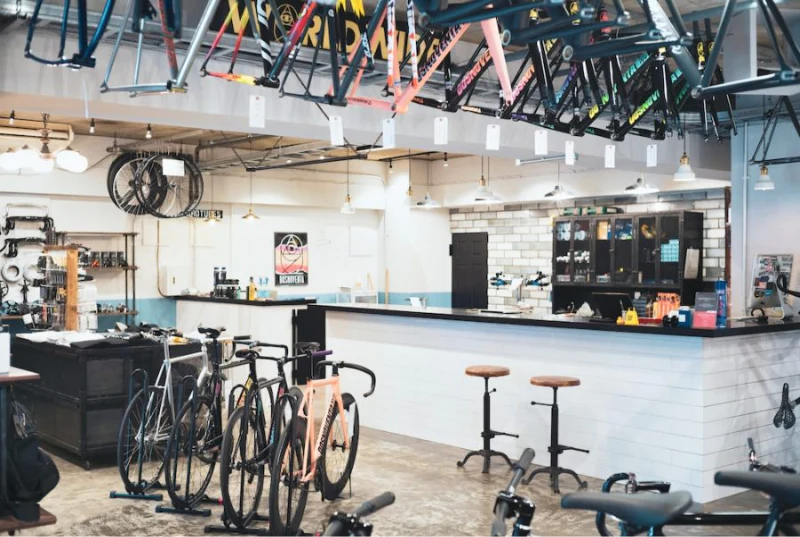 BROTURES YOKOHAMA
BROTURES YOKOHAMAの他の記事を読む
BROTURES YOKOHAMA
73-2 Yamashita-cho, Naka-ku, Yokohama
MAP
045-877-0974
yokohama@brotures.com
12:00-18:00 (no regular holidays)