Excellent destructive power before and af...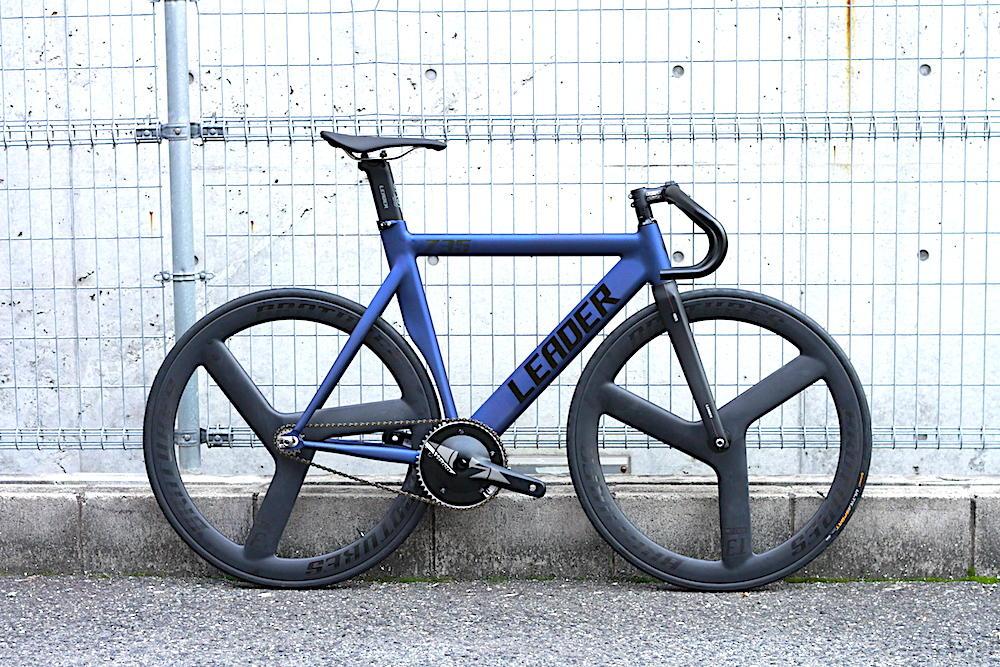 Hello! ! In today's blog, it is an introduction of a custom bike of "735TR Limited Color", which will soon disappear in stock! This color is "Dark Matt Navy", which is a pretty cool color that has never been! ! It is a frame that matches any custom, but in today's custom, baton wheels etc. are set. I finished it with a big impact! If you are thinking about custom in the future, please refer to it! !
・ Leader Bikes 735TR COMPLETE BIKIE ¥ 185,000 (+Tax)
Handle Leader Bikes Down Town ¥ 8,000 (+Tax)
Saddle Fabric Scoop Race ¥ 13,000 (+Tax)
F/Wheel BROTURES T3 Pro ¥ 100,000 (+Tax)
R/Wheel BROTURES T3 Pro ¥ 105,000 (+Tax)
・ Leader Bikes 735TR Custom Bike ¥ 394,000 (+tax)
I tried to customize it with a great impact atmosphere no matter where you look like this! Baton wheels are one of the wheels that everyone wants to attach! ! In this custom, I set it luxuriously back and forth! ! There is no doubt that you will be eye -catching in the city! ! The "limited color" used for the base this time has finally become a few! ! As soon as it will be gone this month! ! ! ! ! Finally, when I simulate this custom bike 24 times, ...
You can pay with a low burden like this! Please feel free to use it! !
Brotures How to "Skid"
Brotures How to "Standing"
Brotures How to "Skid 180"
Brotures How to "Back Circle"
BROTURES RIDER "AYUMU" appeared [BASI from rhyme "Peppermint"]
Regarding your reservation, I would like to send an email using the following template or call us!
→ Click here to make a reservation ←
■ Wanted car type brand: model: Color: size: ■ Hope custom ■ Delivery method (store / shipping) ■ Name ■ Address ■ Contact information
→ Click here for inquiries ←
osaka@brotures.com
06-4391-3313
Ayumu.
BROTURES OSAKA
BROTURES OSAKAの他の記事を読む
BROTURES OSAKA
1-19-22 Minamihorie, Nishi Ward, Osaka City
MAP
06-4391-3313
osaka@brotures.com
12:00-19:00 (no regular holidays)