Finally, CINELLI MASH BOLT appeared on a ...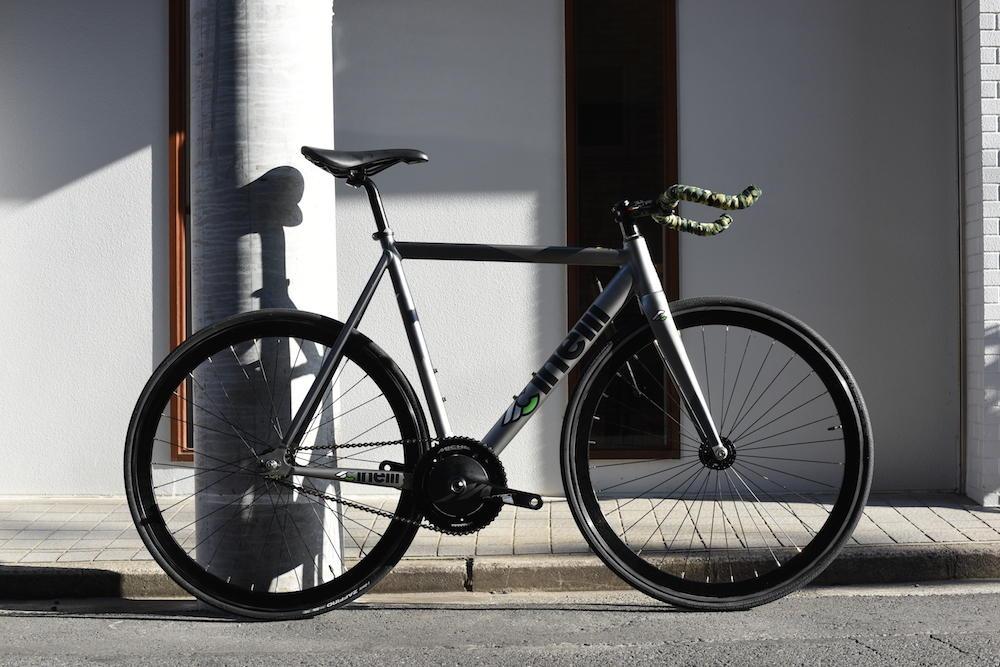 The production has already ended today
"CINELLI MASH BOLT"
USED ​​custom bike. A frame that does not appear in a used market only for collaboration models with San Francisco Mash SF. Moreover, it was quite beautiful. Please do not miss it.
CINELLI MASH BOLT2.0 Custom Bike.
Special Price ¥ 165,000- (excluding tax)
BOLT with a beautiful pashute (front down) impressive.
As with the looks, it is also loved by riders who use skids because it is easy to remove the load on the rear wheels. For other models, Kagero and Dosnoventa's Detroit are like other models. This custom bike, the price above as it is. Brakes and pedals are also included, so you can put them out as they are. The handle is a popular bullhorn.
Install DEDA Crononero. And the highlight is the crank set.
As standard as CINELLI, it is an Italian manufacturer
"MICHE PISTRAD AIR"
I will come. Like the current 735TR, a disc -shaped direct crank, which is a recent basic style. There is no damage to the frame as shown in the picture, so it is quite a bargain. Of course, it is also possible to use a motorcycle loan, so depending on the number of times, monthly
¥5,000
I can put it out.
If you are far away, you can apply by phone, so please feel free to tell us. For more information, please see yesterday's blog →
【click】
check! One custom completed car with a limited -come, first -served basis. We recommend the phone. Then we are waiting at the store today! Kazama
[BROTURES OUTLET (Kichijoji) Doyun]
《Outlet/USED mail order site PEN !!》
When purchasing/making a reservation, please use the following template to contact us or call directly to the store.
■ Wanted car type
brand:
model:
Color:
size:
■ Hope custom
■ Delivery method (store / shipping)
■ Name
■ Address
■ Contact information
BROTURES KICHIJOJI
BROTURES KICHIJOJIの他の記事を読む
BROTURES KICHIJOJI
1-1-2 Kichijoji Kitamachi, Musashino City, Tokyo
MAP
0422-27-6155
kichijoji@brotures.com
Weekdays/12:00~18:00 (no regular holidays) Saturdays, Sundays, and holidays/10:00~18:00