New Year's holiday business days.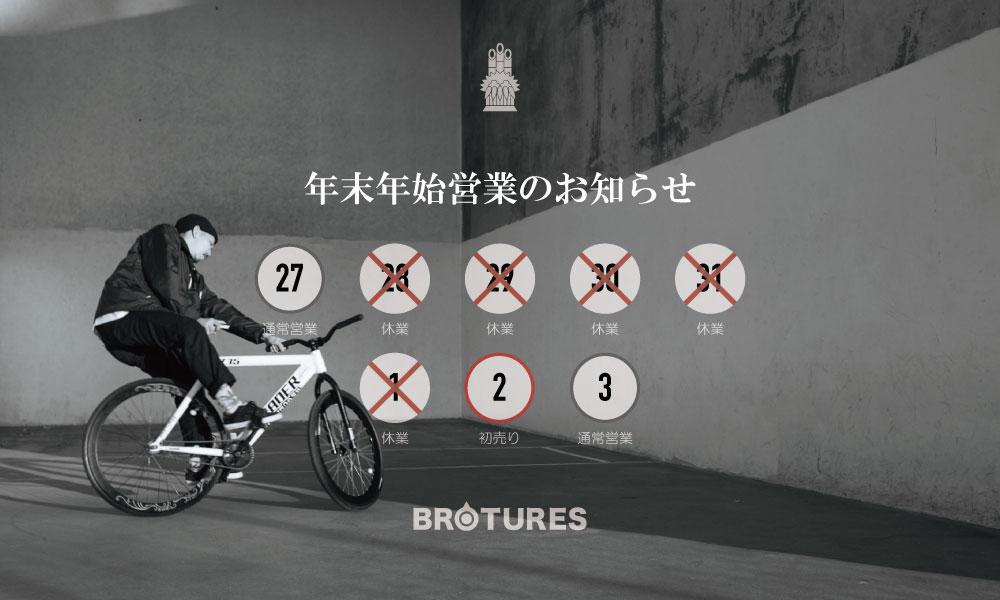 Thank you for using BROTURES on a daily basis. I would like to express my greetings at the end of the year, although it is a little early, along with the business days of the year -end and New Year holidays. Thank you for your special patronage this year Thank you very much. All the staff will be next year We will be satisfied with our customers I will keep in mind the service. Next year, please be patronized this year Thank you. Your health and happiness I sincerely pray.
---
Open until December 27th
The new year is sold for the first time from January 2nd
We will open as usual from the 3rd.
---
In addition, we are operating our EC site during the above period. Please note that the delivery of products and inquiries will be available after January 2nd. Please contact each store for delivery and delivery schedule within the year. There are only a few remaining this year, but we look forward to your continued support of BROTURES. Brotures Harajuku harajuku@brotures.com 03-6804-3115 BROTURES OSAKA osaka@brotures.com 06-4391-3313 BROTURES YOKOHAMA yokohama@brotures.com 045-413-7875 Brotures Outlet kichijoji@brotures.com 042-27-6155
BROTURES KICHIJOJI
BROTURES KICHIJOJIの他の記事を読む
BROTURES KICHIJOJI
1-1-2 Kichijoji Kitamachi, Musashino City, Tokyo
MAP
0422-27-6155
kichijoji@brotures.com
Weekdays/12:00~18:00 (no regular holidays) Saturdays, Sundays, and holidays/10:00~18:00