A used DOSNOVENTA used finished car is av...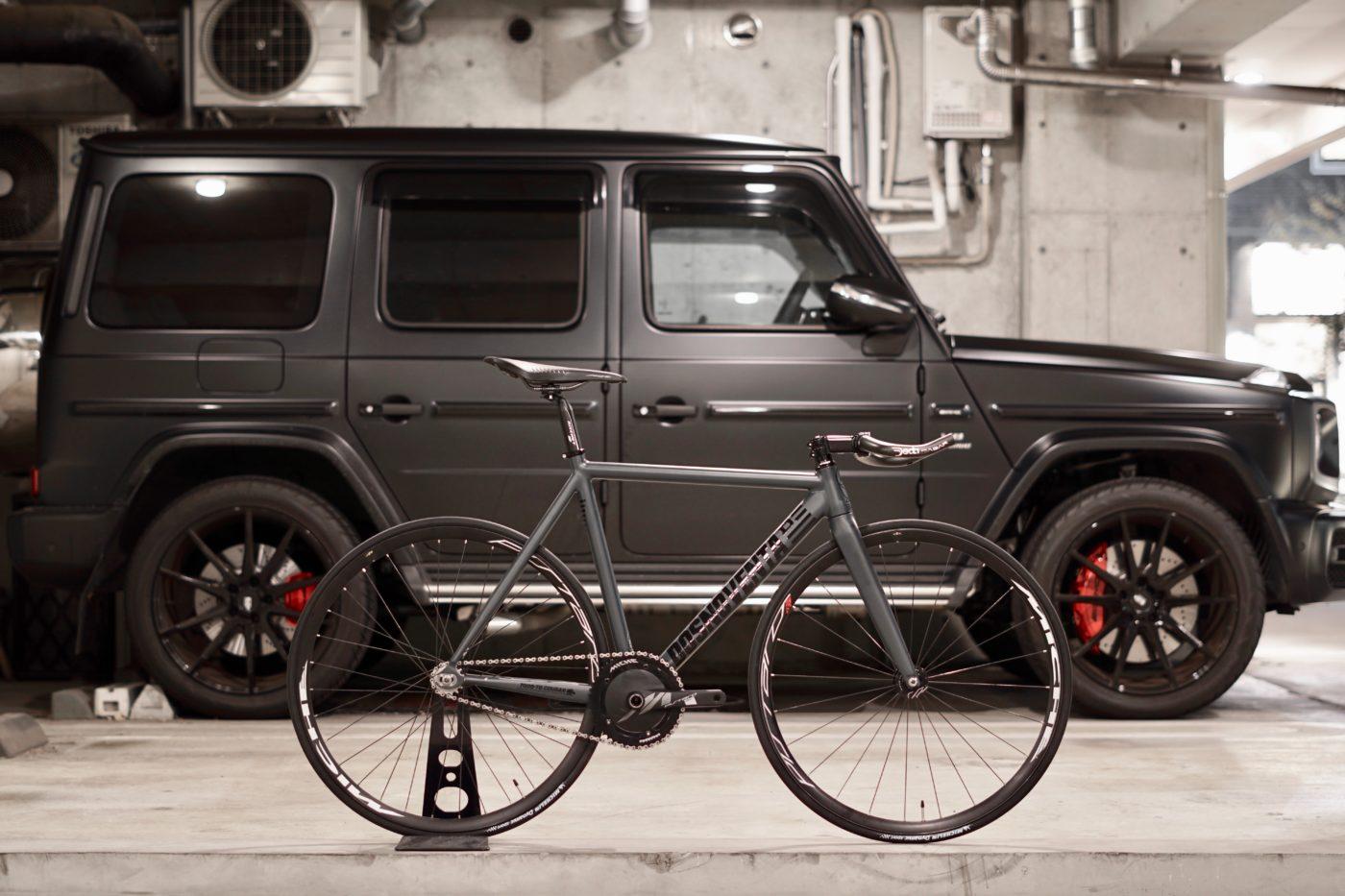 Recently, I feel that there are so many customers who come to sell their cars and parts that have been used so far, such as moving or changing.
Do we have good parts of such used parts every day? I'm doing purchasing and mail order while having fun.
The other day, there were customers who came to sell Dosnoventa's Detroit. The frame that was quite beautiful was rebuilt as a completed car at our shop.
DOSNOVENTA DETROIT2.0 (S size)
Comprete / ¥ 220,000-
Dosnoventa, a bicycle brand created by creative groups, from Spain
The most popular model is this Detroit.
This is a 2018 model and is an ultra -light aluminum bike composed of COUGER aluminum tubes from Columbus.
Since it is a limited -year -come and first -come -first -served basis, the annual production is limited because Italian craftsmen make hand -made one by one.
The coloring is a unique mat gray color that feels a calm atmosphere and has a presence.
The Detroit was assembled with a used part, like the Kichijoji store that handles USED products in Brotures, and finished it as a better finished car than buying it normally without sacrificing performance.
First of all, the undercarriage that will be a driving key.
The so -called component -related parts are summarized in MICHE parts in Italy.
Pisted Air crank with aero shape on the pistard wheel of the manufacturer perfect.
The combination of a lightweight wheel and a crank with good accuracy will run quite well.
The handle is DEDA's carbonable horn bar '' dabar '' '
The carbon parts are not only lightweight, but also not vibrate on the road surface, reduce the burden on the wrist, and make it easier to do long rides.
This part is also used, so the DABAR logo next to the handle is slightly peeled off, but if you wrap the bar tape, it is a place that is not noticeable at all, so it is definitely recommended to wind it.
The stem is Paul's BoxCar stem.
Speaking of the classic stem of the fist, Thomson and DEDA are still popular, but Paul is dare.
A slightly rugged shape with different directions from Thomson, made by cutting aluminum blocks.
Isn't it really an expert?
The deep angle creates the attacking silhouette again and is cool.
The saddle is Arione from Fizik.
This long shape before and after not only gives bicycles a unique look, but also has a reason.
It is designed to be a sweet spot, with a lot of points to sit without discomfort, and I think it is a saddle that can be satisfied by riders who change the position of sitting during the ride.
It is also high that the hips and urethra are hard to hurt even if the cushion is thick and sitting for a long time.
After all, the per shot frame has an impact and is cool.
It is a pleasant one that can be used for a quick wheelbase, a short enough to step on it, and a lightweight steer around the steer.
This car body isYou can also buy it on the BROTURES KICHIJOJI mail order site.(← Click to access the URL)
If you are a little useless used part, you may be able to get a very high -performance bicycle.
Even so, why not come to a second -hand second -hand part, used finished car, or BROTURES KICHIJOJI.
If you are looking for customers or those who are interested, please feel free to contact Brotures Kichijoji.
---
Check out the Custom Bike of our shop that we uploaded the other day.
https://brotures.com/?p=146484&preview=true
↓ Click here for inquiries ↓
BROTURES KICHIJOJI
BROTURES KICHIJOJIの他の記事を読む
BROTURES KICHIJOJI
1-1-2 Kichijoji Kitamachi, Musashino City, Tokyo
MAP
0422-27-6155
kichijoji@brotures.com
Weekdays/12:00~18:00 (no regular holidays) Saturdays, Sundays, and holidays/10:00~18:00