Client's Order Dosnoventa Barcelona "ICE ...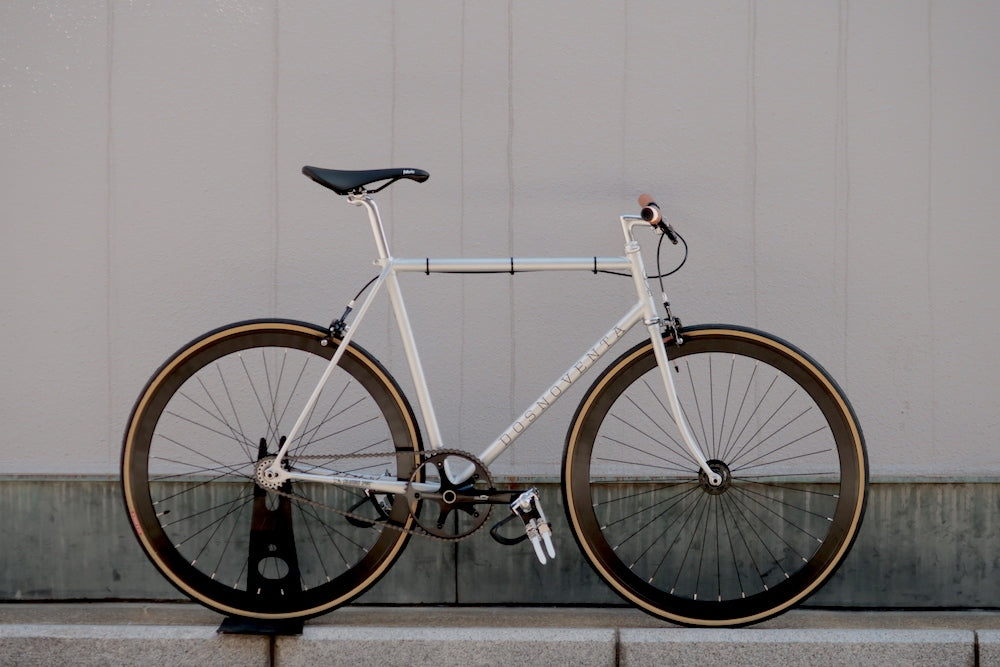 Hello Today we will introduce BIKE, which is coming to our customers soon! As the name of ICE COLD, she shows a cold expression like ice, and her eyes are taken away by standing quietly.
Dosnovneta Barcelona.
This color is really good. A frame that I want someday.
Using Columbus's finest chromoly "Sprit", it is designed without missing details. It was assembled in a simple style that suits classical. I'm jealous because it's too cool. smile I will introduce it in detail from here!
The color was incorporated into the tires before and after! This latte -like beige creates a classical atmosphere. It suits the silver frame.
The grip is the same color according to the tire. VANS waffle sole has been used since its founding in 1966. The compatibility between the same classics is the best. Set NITTO riser bar on the handle For city riding specifications that can be flushed lightly.
This is an atmosphere that can not be given to the mainstream now. I have a vintage feeling! It seems to be the first piste this time, but it is a very passionate choice. I want to ride ... lol
In our shop, we will also do after -sales maintenance. There is also a free maintenance once a month, so If you have any concerns, please bring it at any time! I look forward to working with you! It's good to go running together on holidays. Ren
BROTURES OSAKA
BROTURES OSAKAの他の記事を読む
BROTURES OSAKA
1-19-22 Minamihorie, Nishi Ward, Osaka City
MAP
06-4391-3313
osaka@brotures.com
12:00-19:00 (no regular holidays)