Kichijoji style "Kagero" custom.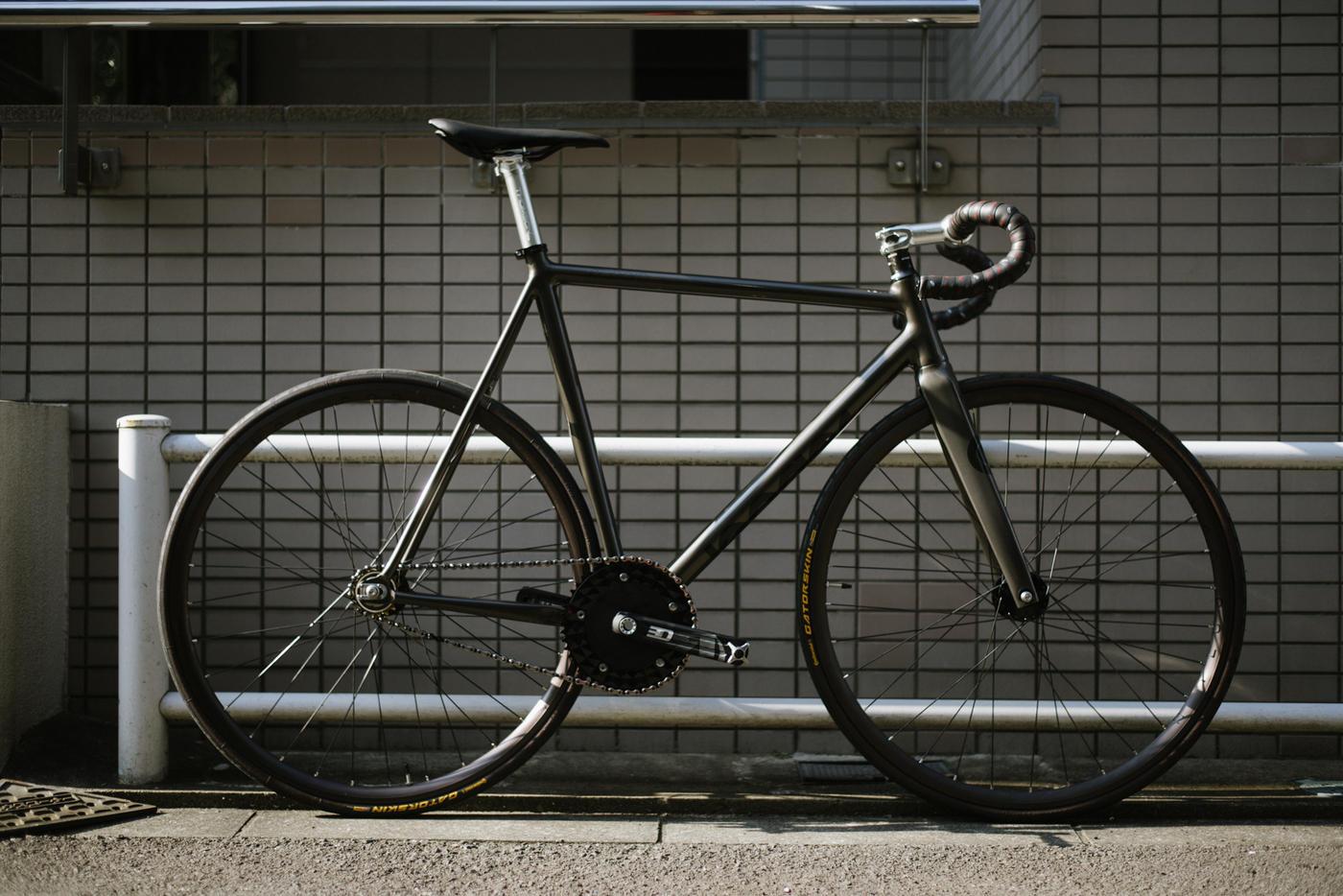 Hello, this is Kazama. Yesterday, I was scattered in the city of Shibuya with a rare night with the Kichijoji store staff, and it is a slightly gas -like Kazama today. No, it was a good night, sometimes I needed a night to remove it. World peace is important. By the way, what I would like to introduce today is rude to introduce every day, lovable.
"Kagero"
How much you like Kagero, the custom bike blog has been updated as much as you like. Please take a screensho if any of them are scary. Just because there is an image image when assembling it, it will be easier to get on consultation. The kagero I set up today looks like this.
---
Leaderbikes Kagero Custom Bike.
Until now, custom bikes were often organized in black parts overall, so this time.
Silver/Polish parts
For a slightly cleaner impression. A while ago, the Yokohama store had a similar way of assembling (maybe it was Adachi's custom?) Around the steering performance and riding comfort, for seat pillars
"Thomson"
Select.
And for handle tape, "limited production"
"PHILWOOD"
To accent.
And the front and rear wheels before and after recently started using Ayumu from the Osaka store.
"PHILWOOD TRACK HUB"
Select.
This time the rim
"H Plus Son Archetype/HLH"
I assembled it. After all, if you have a hand -set wheel, you like about 25mm high.
"Lifetime maintenance -free"
It is a masterpiece that is loved by a wide range of riders, from beginners to expert only for truck hubs that are claimed. And for the "crank", which is a power source
"Rotor 3D24"
Choice. The chain ring is freshly arrived the other day
"Raketa"
of
"Diamondring"
Install. * About RAKETA
Here
Please refer to the blog.
Spain x Russia
The combination of is quite fresh. The appearance and performance are perfect, and there is no doubt on the public road Bunbun. By the way, as this Kagero custom bike
¥ 354,600- (excluding tax)
It can be provided by. And more! If you wish to buy at the Kichijoji store, some parts will be SALE.
¥ 305,000- (excluding tax)
Can be provided by. The simulation when using "Bicro -Ren" is as follows.
How
Month/¥ 15,000-
You can get on the Kagero Custom Bike below. You can set the lowest amount of monthly money and make a bonus payment because you can pay together at many times. It is also OK to use a budget that has come out a little from the budget because it can be used together with cash. Please feel free to contact us seriously as you are seriously consulting as a piste bike and your own fixing. We are waiting for a motorcycle that can only be obtained now and at each store. We are waiting for you. Kazama
Brotures Harajuku
harajuku@brotures.com 03-6804-3115
BROTURES OSAKA
osaka@brotures.com 06-4391-3313
BROTURES YOKOHAMA & ONLINE
yokohama@brotures.com 045-413-7875
Brotures Outlet
kichijoji@brotures.com
BROTURES KICHIJOJI
BROTURES KICHIJOJIの他の記事を読む
BROTURES KICHIJOJI
1-1-2 Kichijoji Kitamachi, Musashino City, Tokyo
MAP
0422-27-6155
kichijoji@brotures.com
Weekdays/12:00~18:00 (no regular holidays) Saturdays, Sundays, and holidays/10:00~18:00