Simple and cool and fast.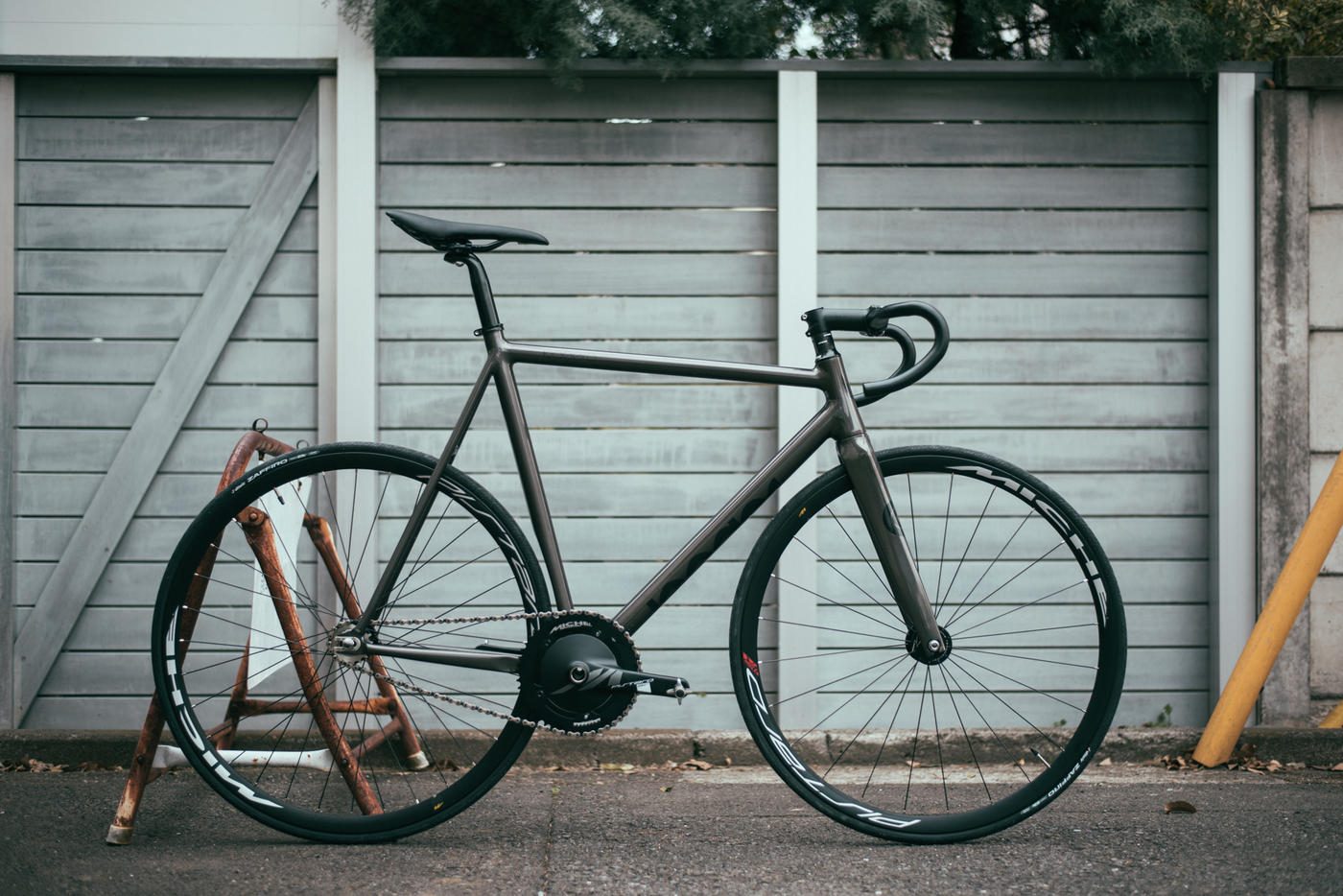 Hello, this is Kazama. Suddenly, please ask. It was last night ...
I went to a friend's house in the middle of the night and had a good time. It was good until I got on the highway on the way. I noticed that I forgot my wallet at my friend's house near the exit, so I had to go to the tollgate. Yes, I was normally preached. A 30 -year -old adult was angry because he couldn't pay 790 yen. After all, I escaped from the tollgate and got home. Kazama is still open today. Please leave maintenance.
take heart.
As the announcement the other day
Price revision
Therefore, the price has risen
"MICHE"
The crank set of. As soon as the stock at the store is gone, the Kichijoji store will also rise. If you are aiming for it, check it out. This time
"

MICHE PISTARD AIR

"
Now is the season, focusing on the crank
"

Kagero

"
Propose a custom bike using. Instead of using a racer racer, I finished it simply that even beginners can enter with light.
Leaderbikes Kagero/ft.miche
First of all, the frame base is
"

Kagero

"
Frame/¥ 120,000- (excluding tax)
The guy, which has become a great success every day, has finally come to the bottom of the stock. The next arrival will be first, so if you want to embark in the spring, don't miss it. And I told you at the beginning
"

MICHE

"
It is not an exaggeration to say that it has now become mainstream, a disk -shaped crank set
"

Pistad Air

"
Install.
¥ 29,600- (excluding tax)
And the front and rear wheels are popular because of their high degree of perfection and cost performance.
"

MICHE PISTARD

"
Select the wheel.
Front and rear set/¥ 39,100- (excluding tax)
In this way, simply aligning the components of undercarriage, such as cranks and wheels, can not only be unified with looks, but also light weight, so the running comfort is ◎. It is a recommended combination for customers who do not like punches such as carbon wheels, and those who want to keep prices as much as possible. This custom bike price
¥ 257,400- (excluding tax)
Bike loan
If you use ...
About monthly/12,000 yen
You can put it out by. I think that the amount will be enough if you consider regular charges, taxis, and transportation expenses. Personally, I think that it is much less stressful to get on the fix if it is about 30 minutes by train. Perhaps the chance to get out of the life of delay, crowded train, and last train is now. Please feel free to contact us as we will respond flexibly to your budget and custom content. Fleet
When purchasing/making a reservation, please use the following template to contact us or call directly to the store.
■ Wanted car type
brand:
model:
Color:
size:
■ Hope custom
■ Delivery method (store / shipping)
■ Name
■ Address
■ Contact information
BROTURES KICHIJOJI
BROTURES KICHIJOJIの他の記事を読む
BROTURES KICHIJOJI
1-1-2 Kichijoji Kitamachi, Musashino City, Tokyo
MAP
0422-27-6155
kichijoji@brotures.com
Weekdays/12:00~18:00 (no regular holidays) Saturdays, Sundays, and holidays/10:00~18:00