You can launch a custom bike you have lon...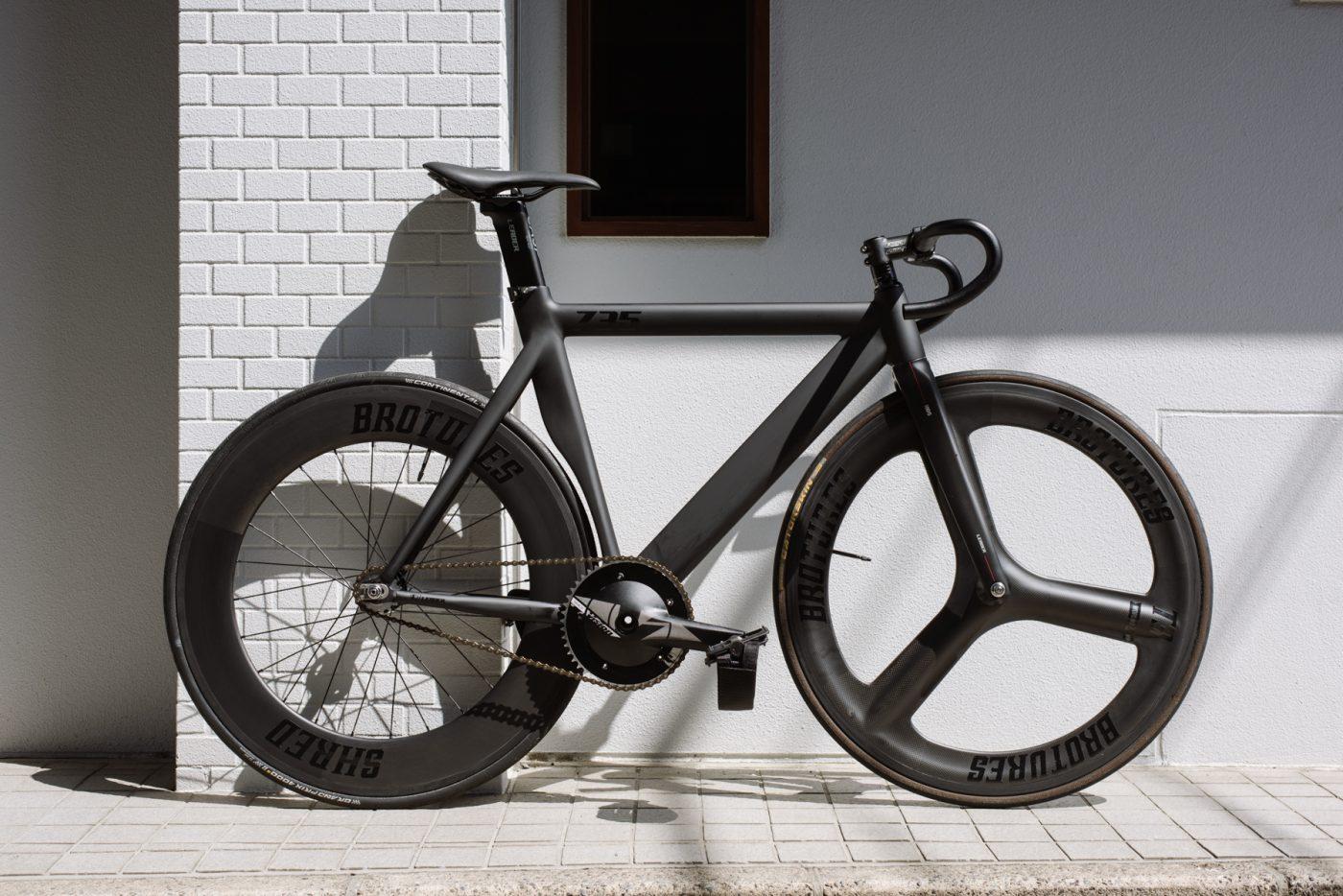 Hello, this is Kazama. It's a good weather today! In the morning, I went as I announced. I was in a stable oversleeping boy, but I ate soba in a warm and cheerful. The photo will be taken at a later date because Kageki took a picture.
By the way, I was informed the other day
If you purchase a bicycle of 100,000 yen or more using our contract jack slone only in April
We will cash back the division fees that generate !!
It is the most popular among the Leaderbikes we prepared this time
"735tr"
Using a custom bike Let's simulate.
Leaderbikes 735TR W/T3 and SHRED88 Custom
---
Among the 7 series, the thickest and aggressive looks Aero Frame
"735tr"
Baton wheels just in stock this time on such 735TR
"T3"
and
"SHRED88"
Install.
A simple but lightweight custom bike on the royal road.
I don't think there are so many bicycles wearing a different aura in a good way, regardless of clothing or location.
This custom bike price is the price
¥ 338,900- (excluding tax)
■ When using a motorcycle loan
Usually the above payment. But in April only
"Installation payment fee"
Seeing
¥ 8,163- is cashback
To! ! Please consider it by all means as the discount amount will increase as the variety is free with a real split fee free of charge. Please refer to the blog of ↓ for details.
[Split fee cashback campaign !!]
In addition to the 735TR introduced this time, Kagero and other models will be adapted, so please feel free to contact us. Then we are waiting at the store!
When purchasing/making a reservation, please use the following template to contact us or call directly to the store.
■ Wanted car type
brand:
model:
Color:
size:
■ Hope custom
■ Delivery method (store / shipping)
■ Name
■ Address
■ Contact information
BROTURES KICHIJOJI
BROTURES KICHIJOJIの他の記事を読む
BROTURES KICHIJOJI
1-1-2 Kichijoji Kitamachi, Musashino City, Tokyo
MAP
0422-27-6155
kichijoji@brotures.com
Weekdays/12:00~18:00 (no regular holidays) Saturdays, Sundays, and holidays/10:00~18:00