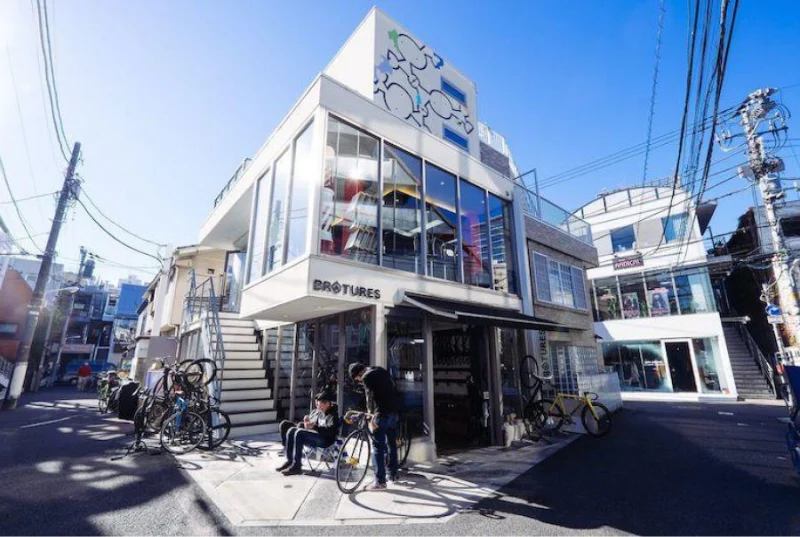 A blog that is not a bicycle story at all.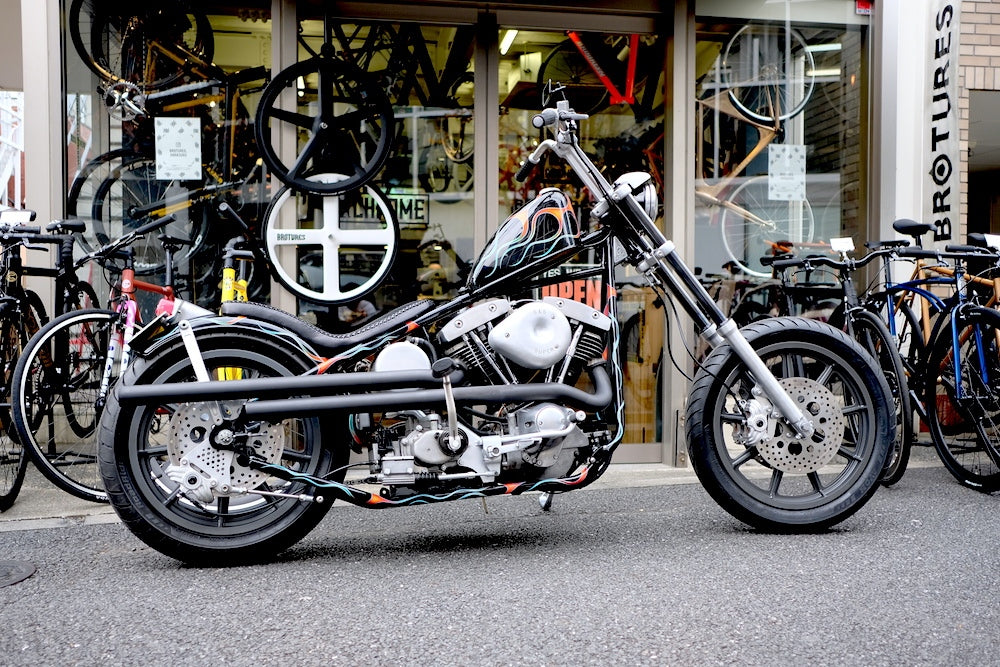 You can write that sometimes. If you just say 735, 735, Leader, Cinelli, 725, 735, you'll be crazy. smile I will switch my head and introduce the motorcycle. With engine. Not only BROTURES, but also the fixie bike is the core, and everyone is enjoying it during work and off. I think it's interesting to say that each staff has a different hobby taste. Photos, music, outdoor, old clothes, surfing, snowboarding, baseball, soccer, sake (laughs) I basically like vehicles, mainly cars, motorcycles, work and holidays. Every day I was fucked by the wheel. If that is fixed, it will break. If you think you sold it, I want that. It is such a day. Therefore, it is by my classmate's colleagues to introduce today.
"Humongous Custom Cycles"
One created by.
Cut, stick and bend the Harley-Davidson, a super brand that has reached 230,000 units A motorcycle called "CHOPPER" that 1 /2%of the 230,000 is selected. People who often come to Harajuku and Shibuya should have seen Harley in this figure several times. I'm raising my legs, my waist is low, and I'm hanging on the handle. But this bike is amazing. Really. smile
Part selections of fine parts that tend to be surprisingly despised, three -mad corner It was already the best. It's been a long time. Although it is detailed, even one screw or one hose is a perverted level. When I talked about it, I was told a word that came again. "Do you want to do it?" Certainly, it is not a skill that anyone can do, even if it is a skill that anyone can do. Well, I have to emulate. smile Both motorcycles, cars, and piste bikes can be a one that shines in the details. This is a high hurdle for the rider.
Frames, which were dropped into frames and tanks, were also wonderful. BROTURES customers are all who like vehicles other than fixes. That's right. I choose a vehicle called a fixie bike from among many bicycles. If you have come to this Harley, please contact the store manager of BROTURES Harajuku. Surely you can get along. smile Then!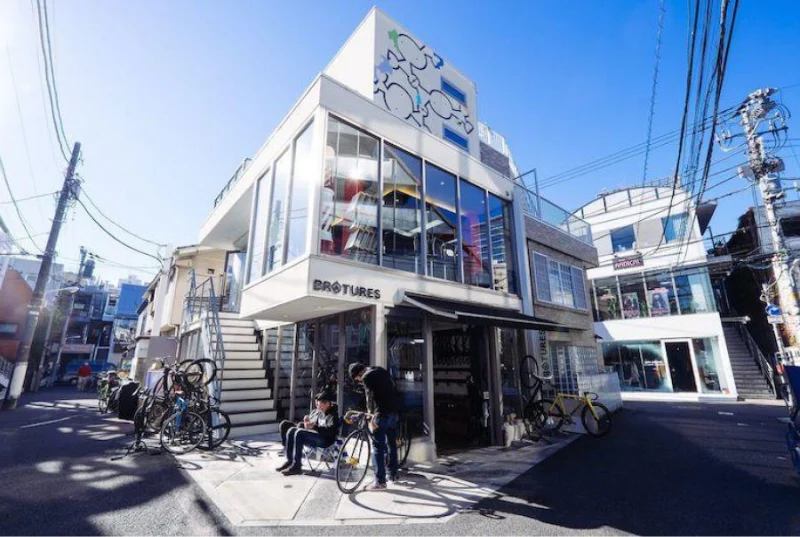 BROTURES HARAJUKU
BROTURES HARAJUKUの他の記事を読む
BROTURES HARAJUKU
4-26-31 Jingumae, Shibuya-ku, Tokyo
MAP
03-6804-3115
harajuku@brotures.com
Weekdays/11:00~18:00 (No fixed holidays) Weekends/Holidays/10:00~18:00