Kichijoji Recommended used used finished ...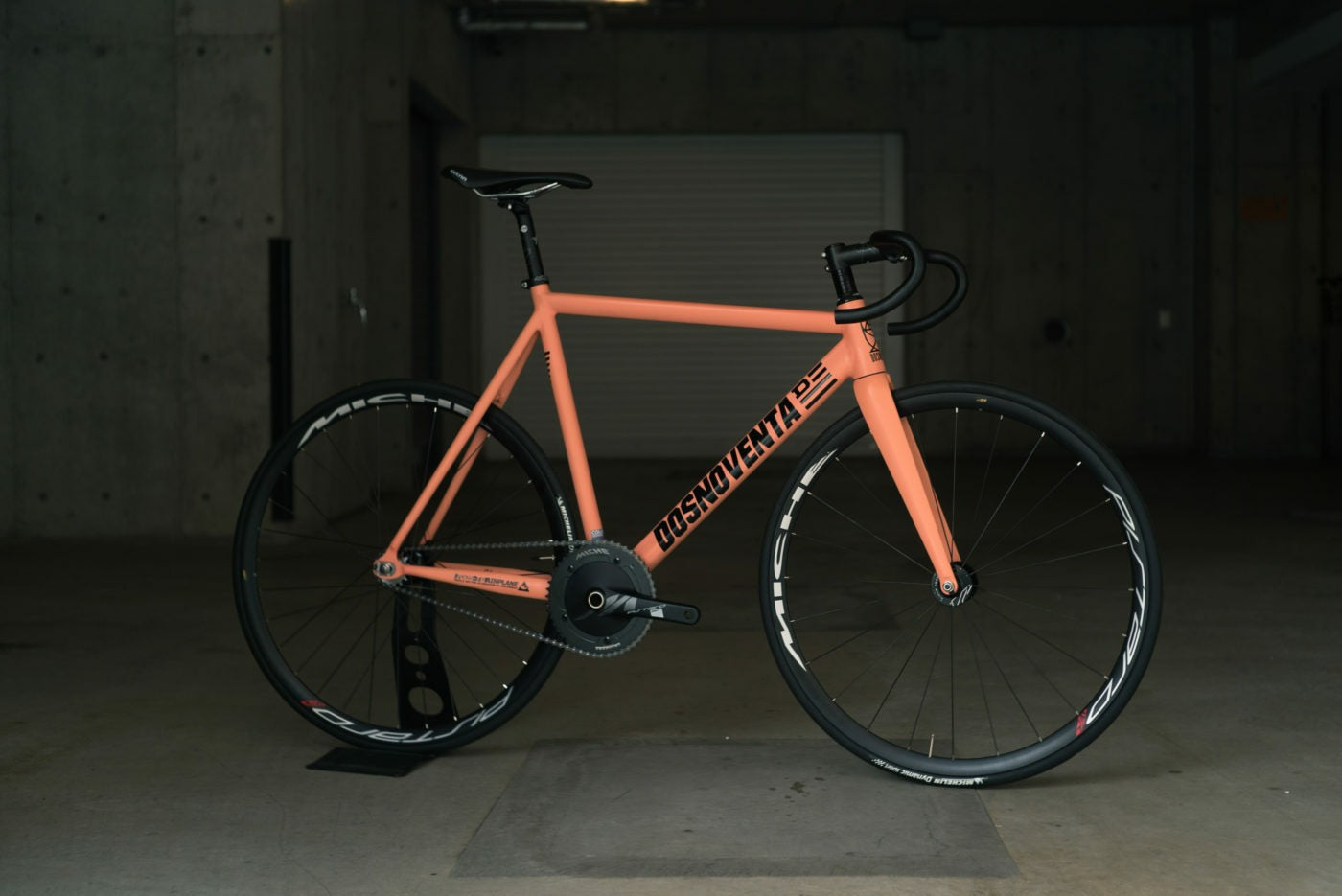 Recently it has been plated and cold. Please be careful not to get sick of your physical condition.
By the way, our shop is the only middle and outlet handling store in BROTURES. Although it is such a cold season, we are exhibiting hot used products purchased on the mail order site at any time!
Even though it is used, we can use it with confidence because our staff has carefully checked the quality.
Therefore, today we will introduce recommended finished cars picked up by our staff from many used and outlet products.
The link to the mail order site is also posted on the product name introduced below, so if you are interested, please check it out!
---
Tax included ¥ 200,000-
The popular Leader 725TR custom paint car, scratch polish color is eye -catching.
It seems that it was riding neatly, and there are almost no scratches and paint baldness.
BROTURES T3 is attached to the front wheel, not only the impact of the appearance, but also the performance improvement, and the handle is equipped with a LEADER track bar to reproduce the silhouette of a traditional track bike, making it a specification that allows you to take a deep leaning posture. 。
If you think about custom paint and parts costs, it's a good bargain!
Since it is M size, the appropriate height is 160cm in the second half to the second half of 170cm, and if you come to the store, it is possible to actually cross. If you are worried about the size, please feel free to contact us.
---
We also propose with such a custom car with the same frame as the Leader introduced above.
Tax included ¥ 210,000-
One of the other parts other than the wheels is changed to Brotures SHRED88, while keeping the car body as it is.
BROTURES SHRED88 carbon wheel is attached to the front and rear wheel. It is hard to receive wind resistance from the front, and it is very lightweight because it is carbon material contrary to the heavy appearance. The handle is equipped with a LEADER track bar to reproduce the silhouette of a traditional track bike, so that it can be tilted forward.
This is also a very affordable body considering the paint fee and wheel fee. I think it is the best one for those who want a pist with carbon deep.
---
¥ 120,00015%OFF → ¥ 102,000
An aluminum frame without deflection that converts the rider's leg strength to speed without losing a racing model is a racing model that is easy to put on top speed. Furthermore, it is a finished car, about 8 kg, and has a top -class light weight compared to other companies in the same price range.
The proper height is 170cm to 180cm.
In Japan, it is one of the big company projects that are familiar to brands but have many famous manufacturers. Enjoy a high -end track bike with a lightweight and light acceleration like wings.
It is a must -have for those who want one that doesn't wear with people, and those who want one lightweight.
---
¥ 284,90015%OFF! → ¥ 242,165
Detroit, which is the most popular model in Dosnoventa, is a unique club pink color of this term.
The frame made of AirPlane aluminum tube is very lightweight, and by attaching a MICHE pistard to the front and rear wheels and cranks, it is one that is on the speed as you step on.
Other detailed parts are very good with compromise.
This size is S, and it is recommended for those who are about 160cm in the first half to 170cm in the right height.
---
¥ 110,00010%OFF → ¥ 99,000
CURE, which is located in the Leader Bikes entry model, shows a fluttering run that is comparable to the upper grade.
A reverse sloping shape frame and a beautiful light blue frame are eye -catching.
Since the size is M, it is about 160cm in the latter half to 180cm tall.
If you want to start a fixie bike from now on, you have a chance to get it!
---
How was it? Kichijoji store handles other cheap finished cars and used parts in addition to these.
againBROTURES Used / Outlet Mail Order SiteThen, the used products that have arrived are being uploaded at any time, so please take a look at this link.
If you are interested or are considering purchasing, please feel free to contact BROTURES KICHIJOJI.
---
Every year at the end of the year, we receive many overhaul requests by cleaning up. It's a common phrase, but it's "this year's dirt this year".
Then we are waiting at the store today.
BROTURES KICHIJOJI
BROTURES KICHIJOJIの他の記事を読む
BROTURES KICHIJOJI
1-1-2 Kichijoji Kitamachi, Musashino City, Tokyo
MAP
0422-27-6155
kichijoji@brotures.com
Weekdays/12:00~18:00 (no regular holidays) Saturdays, Sundays, and holidays/10:00~18:00